Through the Station F booster program, the TF1 MediaLab aims to test-bed and industrialise services that push the boundaries in addressing new media market trends. With their first four start-ups showing very positive progress reports, the program is welcoming another six fledgling companies offering technological solutions to meet some of the challenges faced by the TF1 group.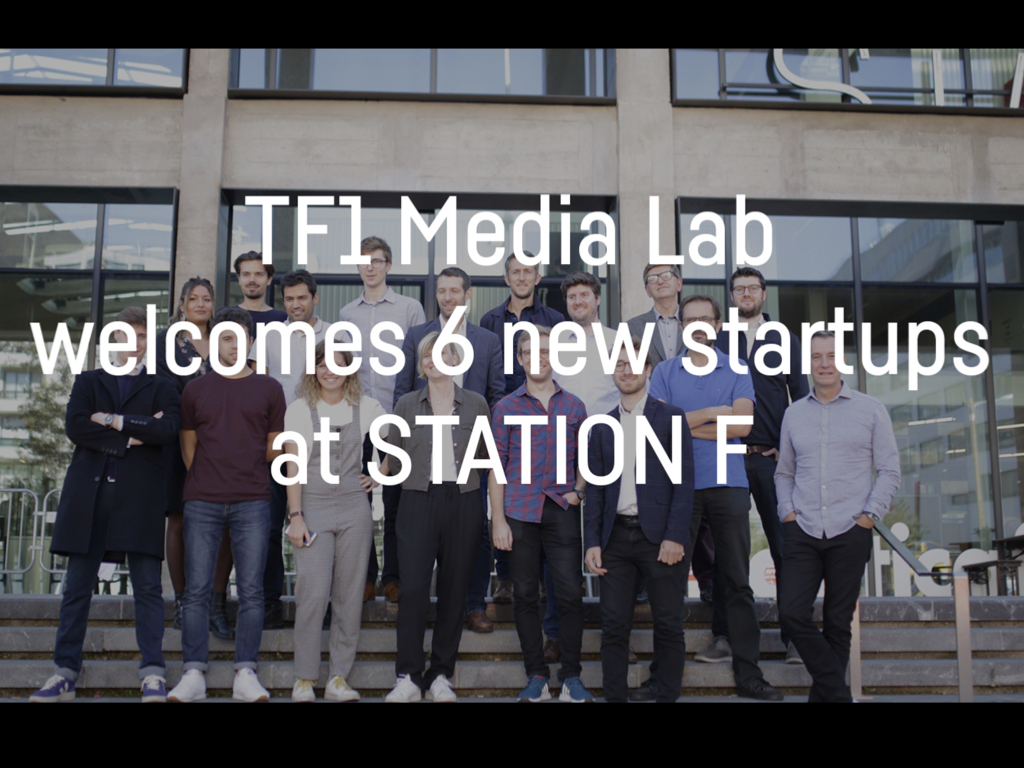 Newsbridge is a platform that uses cognitive technologies and artificial intelligence to rank videos automatically. By cross-matching face recognition, objects, backgrounds, and audio transcriptions with their semantic context, Newsbridge offers unprecedented access to content for archiving, searches or clip selection.
Daily D'initiés is a tool that broadcasters can use to analyze multi-device audiences. Daily D'initiés applications draw upon multiple data sources — including Médiamétrie ratings and scheduling data — to offer tailored, high-powered visuals to specialist teams.
Sentlty is a simplified chatbot design tool that enables consumer brands to interact automatically with their community through new and more effective channels, using chat interfaces such as Facebook Messenger, WhatsApp, voice assistants and the web.
FACIL'iti makes websites accessible to people with visual, motor or cognitive impairments. The platform is embedded directly into a consumer brand website to make it easier for people with a disability to navigate.
Le Drenche is a news outlet with digital and paper versions. The paper version has a 80,000 monthly print run, distributed on university and higher education campuses. Le Drenche aims to turn its readers into engaged citizens, and helps them form opinions on topical issues by offering two opposing points of view: For and Against.
Little Globe-Trotter develops digital travel and heritage guides for kids. It uses 360° integrated cartoons and games to help 4–10 year-olds discover the cultural heritage of France and the rest of the world. Fun but educational, these apps will intrigue kids — and get them hooked on culture trips.