Firefly Cinema, a leading software developer of high end post-production and on-set color grading solutions for DI and digital dailies, is proud to announce that the French film laboratory and post production house Éclair Group has chosen their DI solution, FirePost, for finishing and color grading, as part of their advanced digital post-production workflow. Already, several productions have been finished at Éclair using this solution, including three feature films part of the official selection of the 68th Festival de Cannes.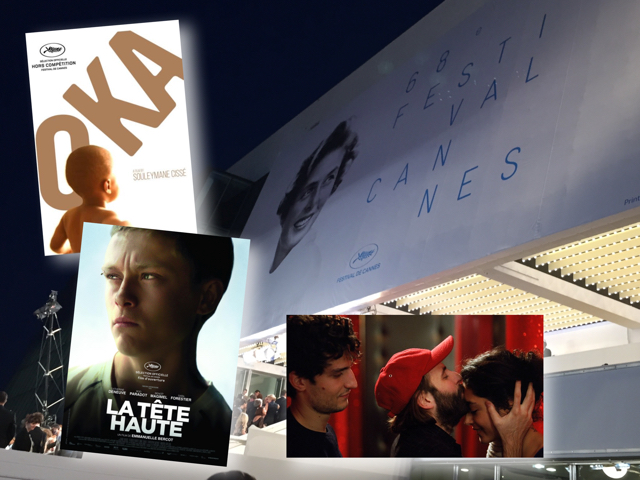 Firefly Cinema congratulates Éclair and their colorists for their creativity on Les 2 Amis, OKA and on the opening film of the Festival de Cannes, Standing Tall, directed by Emmanuelle Bercot and starring Catherine Deneuve, featuring the work of renowned DOP Guillaume Schiffmann and colorist Richard Deusy, known for their previous collaboration on The Artist.

Éclair Group was created in 1907 and is Europe's most renowned digital post-production facility for feature films. Thierry Beaumel, Director of Production at Éclair Group, said: "We are very excited that 3 films finished at Éclair are presented at Cannes this year and we praise our colorists for their hard work and artistry. Our DI solution provider, Firefly Cinema, has definitively contributed to their success. "

Firefly Cinema's CEO, Philippe Reinaudo explains: "We designed FirePost to support the artists and their vision. We are proud that our solution is enabling Éclair Group and their customers with collaborative tools tailored to the most complex color grading projects."

Firefly Cinema has recently announced that Firefly Cinema's products, FirePost and digital dailies solution FireDay, are sold in the US by Maxx Digital, a California-based solution and service provider for the post-production industry.

Cannes Film Festival's Opening Film on May 13, 2015
Standing Tall (La Tete Haute), directed by Emmanuelle Bercot (Starring Catherine Deneuve and Benoit Magimel)
DOP: Guillaume Schiffmann; Colorist: Richard Deusy
Production : Les Films du Kiosque
The International Critics' Week (Semaine de la Critique)
Les 2 Amis, directed by Louis Garrel (Directorial Debut)
DOP : Claire Mathon; Colorist : Marine Lepoutre
Production : Les Films des Tournailles

Official Selection – Special Screening
OKA, directed by Souleymane Cissé (Acclaimed Director from Mali and past Cannes Film Festival Winning Director)
Colorist : Mathilde Delacroix
Production: Cisse Films

About Firefly Cinema (www.fireflycinema.com)
Firefly Cinema is a French company founded in 2010 by Philippe Reinaudo and Luc Guenard. Firefly Cinema develops cutting-edge color grading and finishing software solutions to manage the complete pipeline of a motion picture production, from on-set digital dailies to post-production.