MAM systems are databases that hold all your audio and video content. YouTube, Dailymotion and Deezer are examples of consumer MAM services. In the B2B world, Mesclado has identified 25 global actors available in Europe. For the past eight years, Mesclado has been updating a study of the MAM (Media Asset Management) offering. Here are some insights from the report. Guess what? The market is booming… Let's have a look at some of the key points.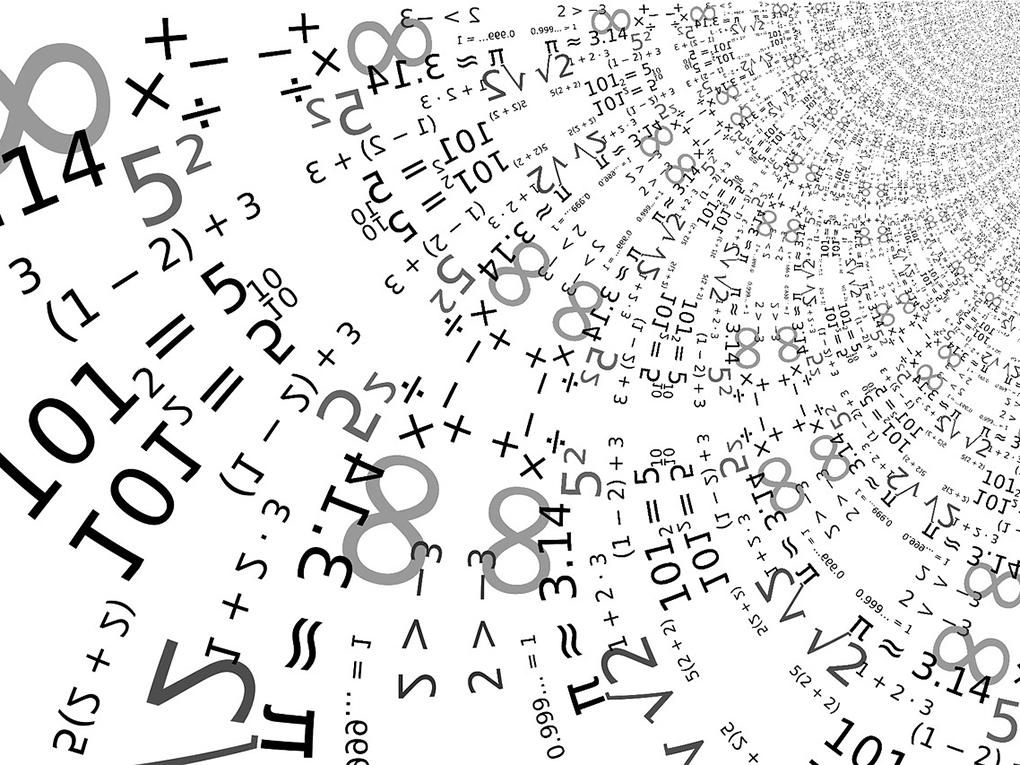 One of the Musketeers
There are four main options for managing your media content : Content Management Systems (CMS): to manage your website, Storage Management: to manage your digital archives, Business Management Systems (BMS) or Enterprise Content Management (ECM): to manage your entire business. In this report, we focus on the latter: Digital Asset Management (DAM), Workflow Management, Production Asset Management (PAM) and Media Asset Management (MAM).
A never-ending story
Avid may start by saying they invented it! I agree they invented the term "Production Asset Management" (PAM). MAM is like any other software: features appear from release to release. One of the difficulties is keeping up with it: users find it difficult and vendors have the same issue. On a project in Paris, we have to reverse-engineer the tool to understand the finer details when it is used for live production. The development team probably had the answers but we had to go through layers of staff to get to the right person, so we did it ourselves. This happens, of course, because the market is very small, a point we'll come back to later.
KPIs at a glance
Let's look at how Mesclado compares vendors in its report. Once we know in detail how the client works, what's already installed and what the requirements are, we identify four KPIs with the client. Each KPI incorporates tens of measurable parameters. We then score each solution from 0 to 40. These scores reflect the range of features offered.
If you get top marks, does it necessarily guarantee success? No, but it does lower the risks of getting it wrong, because the KPIs reflect users' needs. In my 15 years of working on MAM systems, successes have been largely linked to people's ability to work together, by which I mean clients' ability to communicate efficiently with vendors, and to get their own teams to work together.
Here are some of the key points in the MAM report from 2009 until today.
Start at the beginning: what do you need to achieve? What are the requirements? In theory, you start with the requirements (such as business, workflow or technical needs) and then you identify which solution to go for. In practice, engineering staff like to go shopping at trade shows. There, they look at dream systems, drink coffee, often alcohol in the evenings (and more if they are in Amsterdam)… and guess what? They come back with names to the office. I'm not against trade shows and fantastic pre-canned demos, but let's be realistic: you need to start at the beginning, with the requirements!
"How would you like it, Sir/Madam?" Years ago, a vendor organised a 48-hour trip to see its newest system. The brand was looking for a first sale and a lead client. The solution looked OK on paper but took years to debug. Can the market really afford this level of effort in 2016? Time to market has become essential, especially for users!
The devil is in the details. "Can your MAM support the new UHD image format?" asks the client. "Of course," is the answer. But do you really need to support the newer file formats (AVC Ultra, XAVC) and all their flavours (XAVC can go up to 960Mbps!)? If you do, the answer is probably no: apart from a few rare exceptions, there is no MAM on the market supporting UHD in the same way they support HD video.
When it starts going wrong
During the course of the project, clients get fed up because the system that's been deployed seems to have moved further and further away from their dream system. Clients twist their vendor's arm, despite some initial wishful thinking ("We want to buy an off-the-shelf system"). In 2007, a large French broadcaster wanted to be HD-compliant and put enormous pressure on its vendor. The client twisted the vendor's arm so badly that the MAM system became unmanageable. Internal politics interfered and the system integrator got fired. I never saw so much equipment appear and then disappear in so little time…
Chicken and egg
So MAM vendors listen to clients who want new software developments, which keep slowing down software releases, which upsets the clients, who keep asking for more things. It's the typical MAM lose-lose situation. Thankfully, both parties are agreeing more and more on a standard setup.
Failure is essential. In the world of MAM, you need to test things out. Here are two useful examples to remember in the past two decades:
In the early 2000s, a US studio started getting into HD VOD and wanted its entire film catalogue to be file-based. It needed a MAM system to manage the archives. No system was available off the shelf, so they went away and appointed an IT development team from the… defence industry! "If it's good enough for the US defence industry, it's good enough for the film industry," they claimed. One thing was missing: the defence people had no idea how the film industry worked. In the end, the MAM system never worked and after a while, they cancelled the project. They lost over $1 million.
Belgium's public-service broadcaster is releasing its third-generation MAM system. It means it actually took several iterations to get closer to the goal. RTBF's key differentiator is that the system takes care of a vast amount of both audio/video production and distribution content (RTBF produces the vast majority of its programmes in-house) and thousands of people use it daily.
Get a vendor who understands the world of video production and distribution. MAM is not an easy subject. A MAM system is a big database for your audio and video content. But what makes the difference between a consumer and a professional application is the ability to explore in detail people's ways of working i.e. the workflows.
Work out the TCO realistically. I love Total Cost of Ownership (TCO). If you really start calculating the actual cost of a MAM system from start to finish, you will probably scream. With the current model, the initial investment can be zero if you use a cloud-based MAM system. You then start to pay a subscription. The hidden costs initially lie in the integration with other databases.
Mesclado's project method is to focus on the initial requirements because it represents a big cost-saving down the line – change requests once a project has already started quickly get costly.
Once it's up and running, you're guaranteed to waste resources upgrading the system to respond to new requirements (hopefully) or to keep the system up to date.
In 2012, Mesclado was asked to help with upgrading several large MAM systems. The broadcaster pushed the button and €1 million later it was done. These days, who can afford to spend that kind of money just for an upgrade?
Designing your own vs off the shelf. This is a never-ending dilemma: should we maintain our aging existing in-house system or buy an off-the-shelf MAM? The answer is more human resources (HR) related than anything else. Training your entire staff to adapt to the new system is tricky. Moreover, using a dedicated software development team is a good way of ensuring responsiveness and agility. But can we afford it?
In 2015, Mesclado started studying the replacement of an in-house development (coupled with a MAM) with an off-the-shelf solution. The final decision may well come down to the cost of training.
CAPEX vs OPEX. "Mr. CFO, how should I spend my budget?" MAM used to mean a large upfront cost in terms of CAPEX. Today, running costs (i.e. OPEX) are high whatever you choose, given that you pay for upgrades, support, etc. Costs can be anything up to 25% of the theoretical system purchase cost. So you may wonder whether you're better off going for a full OPEX model, where you only start paying serious money when you actually get value from the system.
System development: build up in-house expertise. In the past, a TV station could build a Master Control Room (MCR) for five to 10 years with no major changes. Today, you'll be lucky if the system doesn't change prior to the on-air date!This happened to the Mesclado team: we deployed a large MAM and months later FIMS [www.fims.tv] was born, helping to create a more open system.
Industrialisation
Nowadays, all MAM systems include Business Process Managers (BPM), aka workflow engines (my friend Bruce Devlin will tell you all about the subtle difference between the two). Their role is to automate operations. They sometimes come with a bus (nothing to do with public transport, as one vendor pointed out to me!). One of the pitfalls is thinking that all BPMs are equal, when they're not! And there are two options:
– The vendor has developed its own solution (although some still use an off-the-shelf workflow designer, allowing them to stick to the BPMN 2.0 standard method of developing workflows)
– The vendor has integrated an off-the-shelf solution (hence theoretically leaving more time for more value-add inside the product itself).
Myth or reality?
Many are automating processes using Service Oriented Architectures or SOA. In 2008, Mesclado experienced its first BPM project in a TV news & sports operation. Since then, we have found many pitfalls. Pitfall no. 1 is treating these projects like any other IT project. The problem begins when the vendor starts offshoring development to software engineers who don't have a clue about audio and video for your business. You end up paying twice, once for the low-cost software development and once for local project management (the latter hopefully has a better understanding of your way of working, i.e. your workflows).
Conclusions
With major changes taking place, a booming market offering and numerous promises… MAM is big! As reflected in Mesclado's report, the feature-set is vast, with built-in components making a real difference to the end result.
So once you have Mesclado's MAM report to hand, what next? Now more than ever, your project is a human adventure. CTOs who focus first on technology are always challenged because it is first and foremost about how you build your new working environment together. Hence the three dimensions Mesclado gets involved in when helping on projects: technology, workflows and people!
Ten years ago, I was joking with a broadcaster that all assets but video content are managed by their ERP (Enterprise Resource Planning) system SAP, so why not switch everything onto one system? Years later, football club Bayern Munich is in the process of achieving this. Will SAP understand audio and video workflows as well as accounting workflows? Will it be love or hate? Only time will tell! One thing is sure: like all MAM projects, it will be hard work.