VideoStitch, known for its leading 360 degree VR video production software suite, is launching Orah 4i, an "all­ in ­one" 4K camera designed for high­quality live streaming to online video platforms and VR headsets....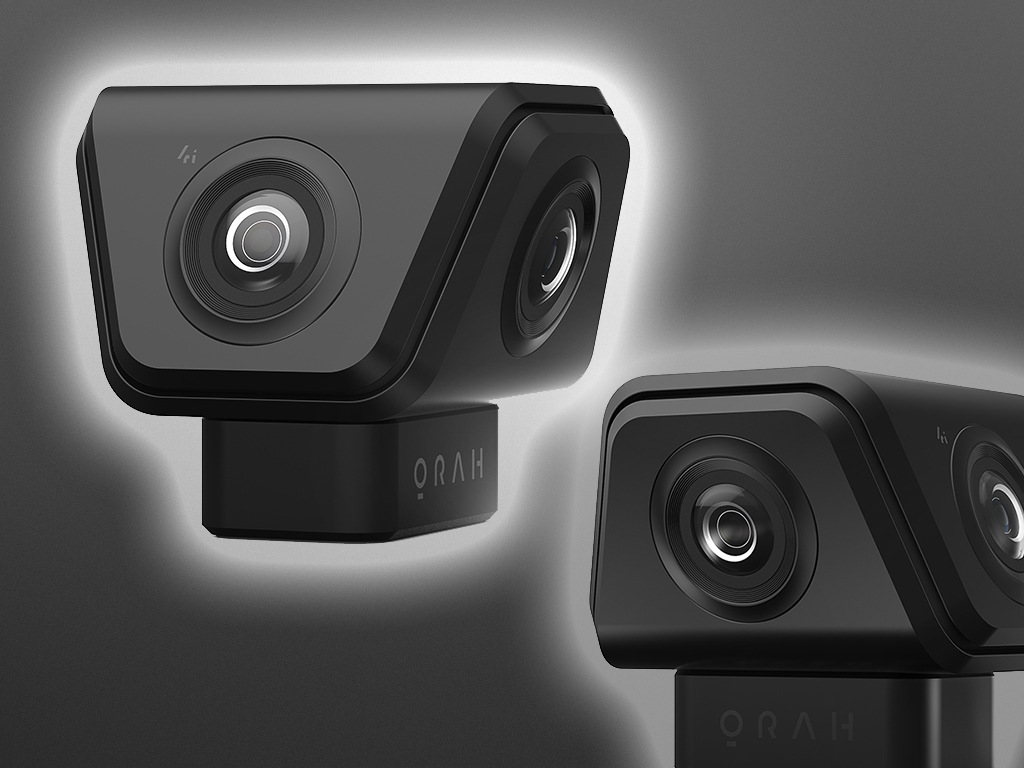 "Until today, a live VR video production workflow relied on an array of small cameras put together on a holder. Videographers then dealt with multiple cables, power supplies and a variety of small hardware components. Orah removes these inefficiencies and numerous points of failure and lets them focus on what really matters to them for creating compelling content," said Nicolas Burtey, CEO and founder of VideoStitch. "We have developed a solution that streams 4K resolution live virtual reality video to headsets–all with the push of a button."
In addition, the ambisonic 3D sound capture capabilities of Orah enable the viewer of the content to locate the origin of the sound source with a VR headset, bringing the feeling of immersion to a stunning new level.
VR is a platform gaining a momentum thanks to the delivery of head­mounted displays to the end users. Yet it will only become a sustainable industry with massive, high quality content production. Orah unleashes the potential of the market by directly addressing this critical issue.
VideoStitch serves customers in 62 countries, primarily in entertainment and media industries, and ranging from small production houses to Fortune 500 companies. Set up in Paris, France, and now headquartered in Sunnyvale in the San Francisco Bay Area, VideoStitch Inc. is powered by a team of 32 across San Francisco, Los Angeles and Paris.
…To get a bunch of other relevant informations regarding digital innovations – and also to develop your network – join Screen4ALL Forum in October for a 2-day overview around 3 topics :
360° VR IMMERSION
NEW PROFESSIONS AND PRACTICES IN THE DIGITAL INDUSTRY
ULTRA HD
Screen4All also offers a 5-day training entitled « New screens, new experiences » and supported by the Creative Europe program
For more informations visit : www.screen4all.com