ProConsultant Informatique (PCI) has just signed its first big contract in the US with BYU, a Salt Lake City-based TV network. Other projects should follow soon. This is due to the technological progress made by Louise, which has evolved into an end-to-end Business Management Solution application, and to its multi-screen approach.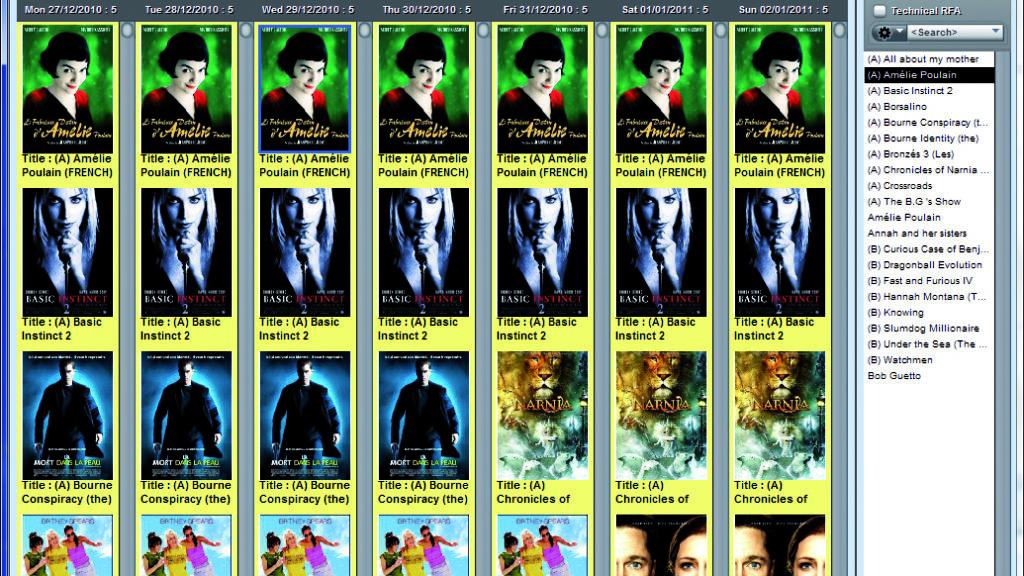 ProConsultant Informatique (PCI) has opened a US branch in Atlanta two years ago. Atlanta was a strategic choice, as the city is both CNN's home and a valuable point of entry into the US market. Atlanta's airport is also among the world's largest, with over 90 million passengers every year. For PCI, these two years of presence in the US have been an investment in terms of market conquest, even though ProConsultant Informatique (PCI) already had strong exports prior to opening its Atlanta branch. "We have been present in Canada for more than 15 years with many references, and have always been attending NAB show: we already have a strong North American sensibility. However, it's been more than two years since we understood that, in order to truly penetrate that market, we'd eventually have to permanently set up in the US," explains CEO Hervé Obed.
This decision has now been justified, as PCI has signed a major contract with BYU, a media group run by the Brigham Young University in Provo, Utah. While this network is not the most famous nationwide, it has nevertheless heavily invested in the project, choosing durable and high-quality solutions for which Louise is the central application. Over the years, Louise has been enhanced by many powerful functionalities and has now become a full Business Management System application, i.e. the enterprise's intelligence and backbone. The technical management at BYU took its time to make an informed technical decision, as there were many constraints: the specifications included multi-screen distribution, as BYU's Brandon Smith, CTO explains: "BYU Broadcasting deals with a lot of incoming and outgoing media, on a variety of distribution platforms and in a very broad scope globally. We needed to find an IT solution that would allow us to manage all of those processes in a unified fashion to better maximize the utility of all of our media across all possible outlets. ProConsultant Informatique (PCI) was one of the few companies we found that views all of these workflows as one cohesive system, as we do. Our interest in their Louise product revolves around its ability to centralize all of the information about our media, and the tools it offers to execute all of the primary business functions related to the creation, acquisition, distribution, and archiving of media."
TV network BYU is broadcast worldwide. BYU made the decision of acquiring Louise after a long validation period; Hervé Obed remembers: "Many detailed meetings and workshop presentations had been organized.Their team visited our offices in Metz, and we had them make long visits to three of our clients. They acquired a very complete version of Louise,equipped with the Task Manager (BPM) and Mogador, for both linear and non-linear environments."
Louise is a solution that is perfectly suited to the needs of the American market, which still has a silo approach to technologies in this field. "We were the first to introduce the concept of BMS, and did provide a solution accordingly. TV stations were early adopters of this software package, but we are now being approached by MSOs (Multi-Service Operators)."
The US and Canada currently account for 45% of PCI's revenue. This share should increase in the future, as several deals are in the process of being concluded. "North America is a source of growth for PCI, as the country's growth is stable. Certain emerging countries are seen as Eldorados, but are much more fragile in terms of investment."
Louise's rich features lets users tweak the finest details and fulfill the specific needs of TV stations as well as media groups. Louise's evolution has been a more than 16-year process, during which it went from traffic system to full-fledged BMS. The main latest new features include social network management. In Europe, ProConsultant Informatique has partnered with Mesagraph, which manages tweet streams in order to offer this feature. The North American partner will be announced in the upcoming months.
WHAT IS A MEDIA BUSINESS MANAGEMENT SOLUTION (BMS)?
As media companies have aggregated their multi-platform operations for better efficiencies and monetization of assets, the challenge has become collapsing what were silo-based technology platforms and workflows into unified processes with data integrity. Key data comes from various sources and needs to accurately populate complex decision-making tools. Any manual or redundant data exchanges, even ones that are not time-sensitive to today's market demands, will hemorrhage costs.
Software solutions providing support to these unified media business processes that include workarounds and interfaces to exchange shared data simply will not keep pace with the evolving media infrastructure. If they are not scalable and fully integrated on day one, not even costly custom enhancements will catch up. They will continually provide drag against the forward progression of your operations and people.