Ross Video is pleased to announce that Yvan Le Verge has joined the company in the role of Regional Sales Manager for France.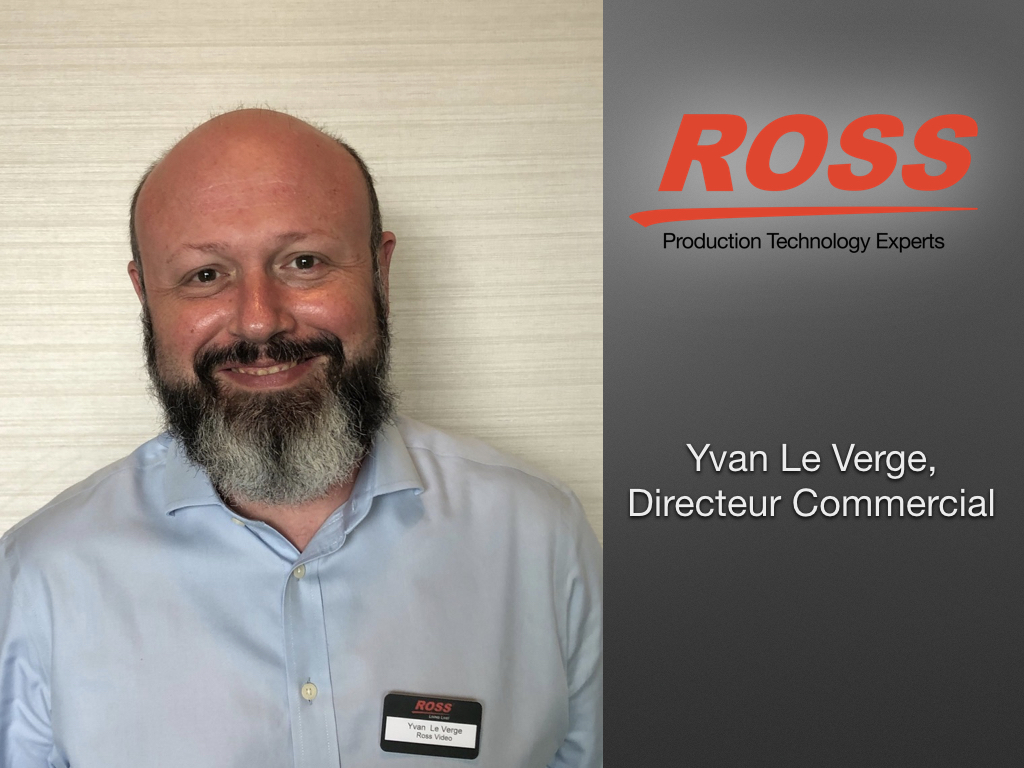 Yvan is no stranger to the broadcast industry, having started his career just over twenty years ago with Barco and then holding a variety of sales and business development roles with broadcast equipment manufacturers and Systems Integrators alike. Although originally from the North West region of Brittany, Yvan now lives in Paris and is looking forward to getting to know Ross Video's customers in France. "I have always been focused on understanding my customers' needs and customer service is obviously at the heart of Ross Video's approach, so I'm really excited about this new role and the opportunities it presents; Ross has enjoyed incredible growth over the last few years and I'm committed to building on that success".
Benoit Rousseil, Ross Video's Regional Sales Director for Southern Europe, is delighted to have Yvan onboard. "Ross needs the best people in the industry in order to create sustainable growth. The French market is often driven by relationships, and Yvan has an excellent pedigree when it comes to customer management and development, so I know he'll be a great addition to the EMEA team. With every passing year we continue to expand our footprint in the region and 2019 will see Ross doubling its regional turnover in the last three years; we are the fastest growing brand in broadcast, and I know Yvan will help us continue that trend".
Ross Video – High Impact, High Efficiency Production Solutions
Ross powers video productions for billions of global viewers daily with the industry's widest range of high impact, high efficiency production solutions. Ross makes it easy to create compelling news, weather and sports broadcasts, engaging material for sports stadium screens, entertainment shows and rock concerts, educational institutions, legislative assemblies, corporate applications and inspiring content for houses of worship.
Ross solutions have impressed the audiences and marketing partners of NBC Sunday Night Football, Eurosport, BBC World, Google YouTube Space London and China's eSports powerhouse VSPN. Ross delivers an unrivalled range of products and services comprising virtual studios, real-time motion graphics, cameras, robotic camera systems, production switchers, video servers, infrastructure and routers, social media management, newsroom systems and mobile live events.