Arkena demonstrated its new end-to-end easy to deploy OTT platform during IBC 2016. Cloud4TV is an open, cloud-based video distribution platform enabling content owners and broadcasters to quickly and safely distribute their content to their audience on any connected device.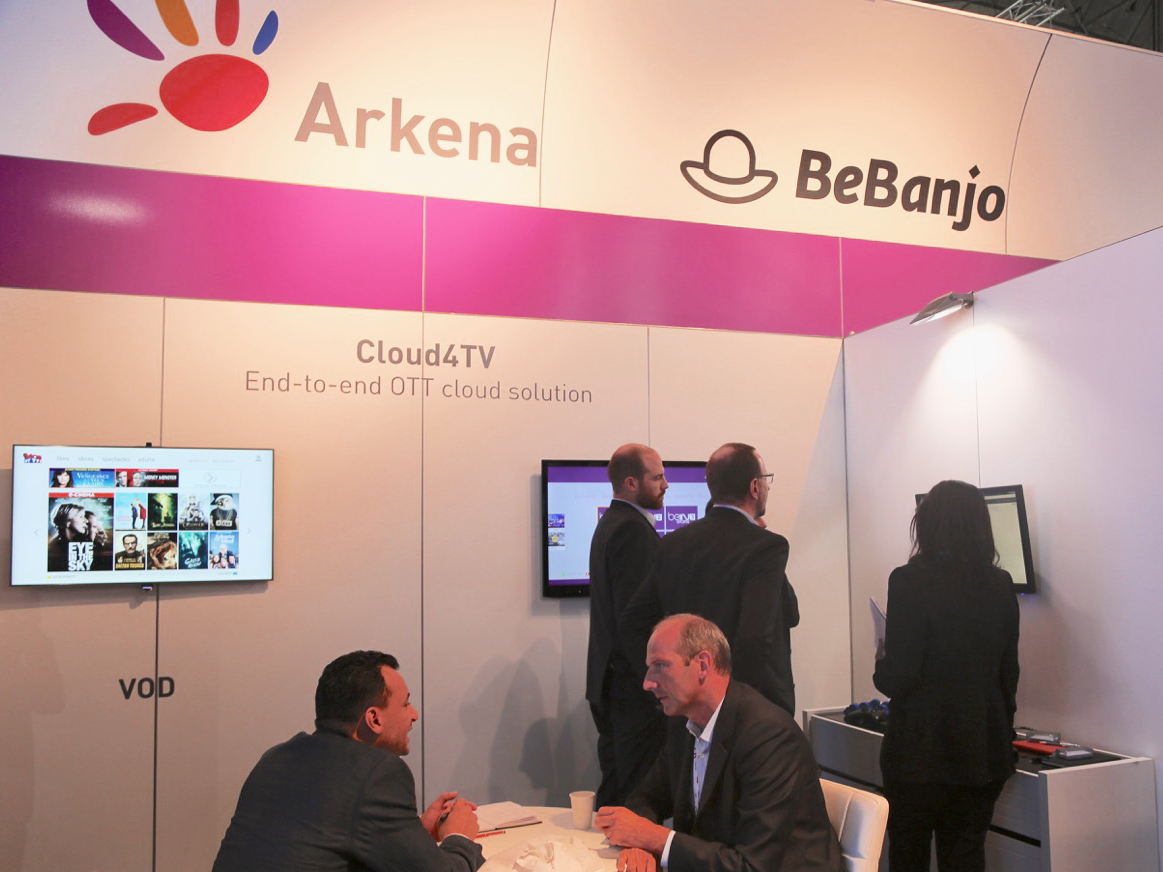 Either Tier 1 broadcasters or smaller organizations can easily set up high-end quality video services thanks to Cloud4TV. This end-to-end cloud-based solution is designed to quickly deploy and operate a complete OTT service. Customers can have access to an intuitive web interface to manage their offers and device entitlements together with an automatized content preparation system and a set of applications to browse the content.
Through a partnership with Cleeng, a specialized platform in authentication, ecommerce and secure transaction for premium content, Cloud4TV offers various payment options and business models (Live, catchup, TVOD, EST or SVOD, AVOD) including the most innovative ones (Download to own, Download to rent).
Arkena also partners with Dotscreen, one of Europe's leading multiscreen agency for advanced video apps, to create and develop its front-end white label based applications for PC, smartphones, tablets (iOS and Android) and other devices.
To fully secure content playback for authorized users and devices, Cloud4TV supports any format including 4K and main studio approved DRM (PlayReady, Widevine, Marlin and FairPlay).
Finally, the partnership with Akamai's global CDN platform enables Arkena to offer customers a complete solution to deliver high-quality video to connected devices across the world.
With Cloud4TV, Arkena enriches its portfolio of fully managed 24/7 media services products including Playout solutions for linear TV channels and Cloud4Media for Content Management solutions with an innovative OTT platform.