The Municipal Council of the City of Nice voted to run an Audiovisual Training program at the Victorine Studios which will host the ENS Louis-Lumière, the French National Establishment for Higher Education in Film, Sound and Photography as of October 2021, and offer a totally innovative Master course in immersive creation prepared by both ENS Louis-Lumière and Université Côte d'Azur, starting September 2022.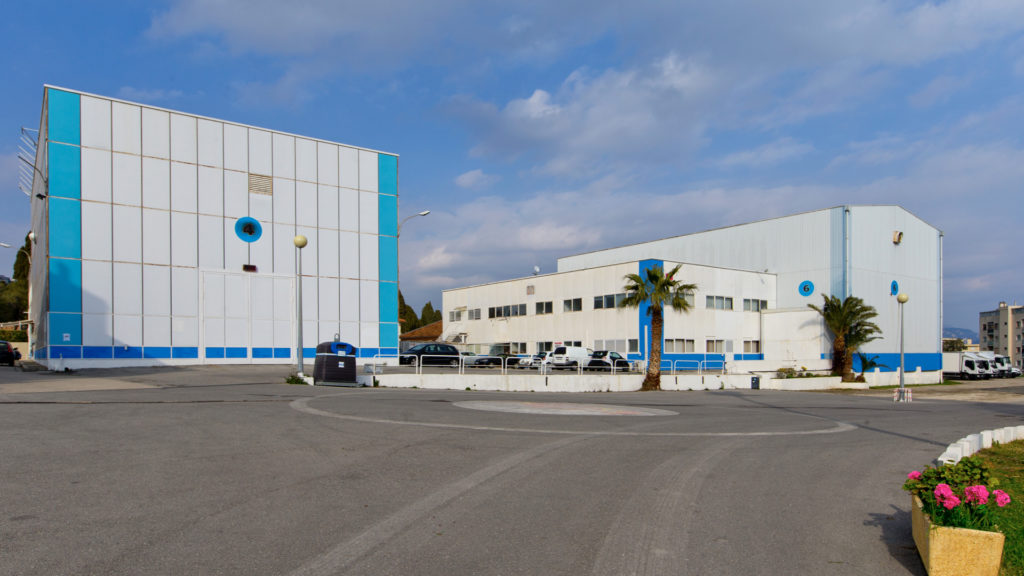 For several years now, Christian Estrosi, Mayor of Nice (France), has pursued an ambitious policy aimed at boosting the attractiveness of the territory in terms of film and audiovisual shootings, both in the city and within the Victorine Studios wich the city took over in 2017. In order to do so in the best possible conditions, the City of Nice undertook to renovate the Studios in 2019 and upgrade them with the ambition of turn them into the first ranking film studios of France and even of Europe. Christian Estrosi entrusted Eric Garandeau, former Chairman of the CNC (French public entity in charge of financial support to the film sector), to draw a new strategy to revive the studios. A broad consultation was carried out, resulting in a report, the conclusions of which underlined that in order to increase the attractiveness of the Victorine Studios three interconnected hubs needed to be consolidated : a Filming and Production Center ; a Welcome Center for hosting audiovisual companies and businesses ; and a Training Center in audiovisual jobs and professions.
The Training Center will play a key role in allowing students and professionals to be immersed in an environment conducive to learning audiovisual professions and offering opportunities. To develop this center, the City of Nice has entered into partnership with ENS Louis-Lumière, recognized for the excellence of its training, and Université Côte d'Azur, engaged in developing training courses in audiovisual creation.
From October 2021, ENS Louis-Lumière will be delivering its entire programme in dedicated spaces at the Victorine Studios to 65 students, every year. This program, which is aimed at both young graduates and professionals wishing to strengthen their skills or acquire new ones, will include the following courses :
–          Introduction to Actors Coaching
–          Introduction to Script Writing
–          Fiction Shooting and Framing
–          Electrical accreditation
–          Director of photography
–          Light management for 35 mm
–          Production of audiovisual pieces of work
In addition, a totally innovative Master course in immersive creation will be delivered by ENS Louis-Lumière together with Université Côte d'Azur as of September 2022. This program will target some 20 students and turn the Victorine Studios into a true experimentation and innovation site, a testing bed for creating and designing tomorrow's images and formats.
These audiovisual training courses, developed on the site of the emblematic Victorine Studios, will greatly contribute to amplifying their reputation and attractiveness, in particular with film and production companies, which in turn, will be in a position to draw on the professional workforce trained on site.
Ecole nationale supérieure Louis-Lumière
ENS Louis-Lumière, the French National Establishment for Higher Education in Film, Sound and Photography, founded in 1926 under the leadership of figures such as Louis Lumière and Léon Gaumont, is historically the second film school in the world after the VGIK (in Moscow). It is also the most renowned of the six French public higher education institutes dedicated to film, photography and sound professionals.
The mission of ENS Louis-Lumière is to train high-level image and sound professionals. The employability rate of its graduates is close to 100%. Many celebrities have graduated from ENS, namely : Jean-Jacques Annaud, Philippe De Broca, Jacques Demy, Gaspar Noé and Pierre Schoeller…
Every year, at the César Award Ceremony, ENS Louis-Lumière is honoured with new awards, including to some of its former students. This year, the César for Best Picture was awarded to Alexis Kavyrchine (1994 year group, cinema), for the movie "Adieu les cons" by Albert Dupontel, and that for Best Sound to both Jeanne Delplancq (2009 year group, sound) and Olivier Goinard (1998 year group, sound) for the film "Adolescentes" by Sébastien Lifschitz.
In 2013, ENS Louis-Lumière opened an "equal opportunity" class to prepare for the entrance exams. Since 2014, it is an associate member of the Paris Lumières University (UPL).
Université Côte d'Azur
Université Côte d'Azur is unique in that it houses 7 schools of arts and design and aims at developing an entire branch devoted to arts and science, as established in its strategic plan for 2020-2025. This policy is also reflected in Université Côte d'Azur Project : a Joint Excellence and Dynamic Initiative (UCAJEDI) selected by the international jury for Excellence and Initiative (Initiative d'Excellence IDEX), aimed at ensuring excellence in research, national and international outreach, promoting integration and full participation in the territory ecosystem, as well as agile interactions between the socio-economic world and research and development. For the past 5 years, Université Côte d'Azur has been engaged in a potentially rich strategy for actions and training courses specifically focused on cultural and creative industries, in partnership with local authorities.