In a world resolutely turned towards images, audiovisual broadcasting windows are multiplying and competition is increasing between historical actors and new incomers... At the same time, more and more tools democratize production and content distribution allowing to become more productive and this is an opportunity! But how to choose the right tool for your project? What are the fields of possibilities in terms of filming and post-production? What about the specifications and the opening of the platforms? And how does AI disrupt audiovisual approaches?...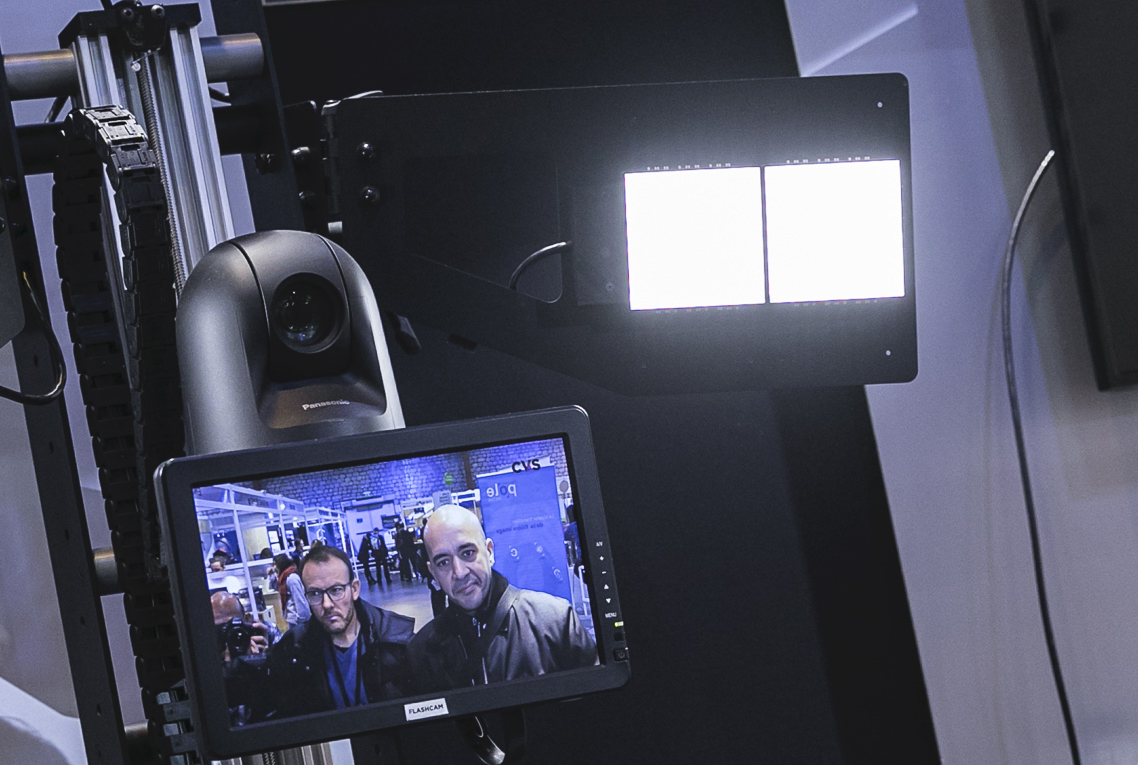 All these issues will be addressed during the SATIS-Screen4All 2019 conference cycle Optimizing Production. The purpose of this cycle is to provide creators, producers and broadcasters with an overview of informations regarding technologies and trends that allow to optimize- workflows without losing sight of the final quality of the content delivered….
Optimize your production… Discover the program!
Tuesday, November 5 :
On the move Editing – Solutions for editing outside the studio – AGORA 2 – 10:30 / 11:30
It has now become standard practice, the smartphone is a camera, and no longer only for the Internet and social networks….
What about editing smartphone images?… What are the market solutions? What are the possibilities, but also the limits of editing mobile movie? Are there any gateways with fixed tools?
Moderator: Loïc Gagnant
Produce for SVOD platforms – AGORA 2 – 12:00 / 1:00
How far do SVOD platforms disrupt the traditional production approach? What are the implications in terms of content formatting and regulation? This conference provides feedback about the impact of "Netflix" or "Amazon" for the audiovisual sector, giving insight regarding the technical specifications, the selection process of service providers, the security, insurance and contract aspects.
Moderator: Lucie Walker
Producing for TV and VOD: simplify delivery and reduce costs thanks to MFI – AGORA 2 – 3:00 / 4:00
Delivering movies or series can be a puzzle because each specification of delivery is different.
The Interoperable Master Format (IMF) is intended to simplify the work. What are the results after 5 years of existence of this format? Users testify about the relevance and limitations of the IMF, which is also a vector of savings!
Moderator: François Abbe
Prepare your shooting (the location2.0) – THEMA 1 – 3:00 / 4:00
The job of DIT (Digital Imaging Technician) has acquired its letters of nobility. All serious production has now become aware – thanks in particular to the work of the ADIT (DIT Association) teams in France – of the time and quality savings made possible thanks to the intervention of DIT.
During this conference, several experts in data management present their activity and the new perspectives of their profession… On the shootings, newcomers appear, they propose to scan in 3D the shooting locations to prepare the production upstream and more… The applications are numerous and remain to be invented! Be4Post, a leading company in this field, sheds light on these new practices….
Moderator: Loïc Gagnant
Wednesday, November 6:
Towards automatic production (Algorithm and automatic video capture) – AGORA 1 – 12:00 / 1:00
Automatic – or at least assisted – production is beginning to become a technical reality for live performance. Artificial intelligence and pattern recognition algorithms are some of the components that are key to the success of this new generation of capture. It is not a question of replacing human know-how and skills, but of a certain way of assisting them. What are the uses, what are the limits? And what is the possible timetable for commercial exploitation?
Moderator: Stephan Faudeux
Understanding and taking advantage of ACES – THEMA 1 – 12:00 / 1:00
The ACES (Academy Color Encoding System) post-production color space is becoming increasingly popular and is even recommended by some studios as "best practices". More and more equipment, from filming to VFX, from calibration to PADs, is integrating ACES, particularly in the context of MFI specifications. What are its advantages and limitations as well as the possible bypasses? After a reminder of its principles, several chief operators and calibrators will propose a state of the art concerning the use of this colorimetric space widely used in post-production for TV fiction and cinema…
Moderator: Thierry Beaumel
The conference program is online here…
An interview with Philippe Petitpont to be rediscovered now on SATIS-Screen4All WEB TV
Newsbridge is on all fronts with its collaborations between M6 and TF1…. Looking for a solution to process more information and develop its video service, the M6 Group wanted a partner capable of supporting it on these issues. Newsbridge was able to meet this demand thanks to its real-time cognitive indexing solution and its integration into the M6 Group ecosystem.
In his ITV, Philippe Petitpont, CEO and Co-founder of Newsbridge, presents in detail the functionalities of his platform and the technological approach of his start-up currently accelerated by TF1 at Station F. He discusses in detail the exploitation that TF1 makes of it in the context of its news writing but also the possible uses in the context of sports magazines, documentaries, reality shows. It also outlines its development strategy….
Discover or rediscover the entire interview in the VOD – SATIS-Screen4All Interviews, and get ready for production optimization at the 2019 edition of the show!
Visitor registration is open and admission is free!
SATIS – SCREEN4ALL in short…
– A 5000 m² exhibition – 3 Halls, more than 150 exhibitors and partners…
Our partners 2019 here…
– The 360 Film Festival fourth edition, a showcase for immersive contents (85 contents presented in 2018)
The Festival takes a new turn by rewarding the Technique, usually forgotten of the Festivals dedicated to immersive formats.
Discover the 360 Film Festival in detail here…
– More than 50 conferences and Keynotes with the following key topics:
Production Trend – Production & Live – Production Optimization – Breakthrough Innovation (5G, 8k, Blockchain, IA…) – Immersive Formats – Audiovisual Integration – Audio – Images
>> Topics covered in 2019: IP Workflows & New Uses • Creation & Technology • Contents: Monetization Financing • Blockchain • New Cloud Applications • Social Networks • 5G • Artificial Intelligence & Media • 4k • 8k: Very High Resolutions • Hf in Shooting (Picture And Sound) • Live Event • Content Protection • Crowdfunding • Immersive Universe: Vr. Ar. • Mapping • Collaborative and Interactive Collaboration • Unified Communication • Digital Signage • New Screens • 3D Engine Real Time • LED Lighting • Intelligent Storage • Volumetric Video
…With 200 speakers representing the entire audiovisual value chain!
DATES AND LOCATION: November 5 and 6, 2019 – Docks of Paris, La Plaine Saint-Denis
Sign up today to receive all the news about the show!
Free accreditation (for professionals only)
* About Génération Numérique
Founded in 2014, Génération Numérique is a 360 agency which offers information services to professionals in the film, television and new media industries. The company publishes two BtoB magazines: Mediakwest and Sonovision. To strengthen this information ecosystem, Génération Numérique acquired the SATIS and merged the tradeshow with Screen4ALL, the Forum for Innovative Technologies for Film, Television and New Media. Génération Numérique was born from the passion of its founders for creation and innovation and the will to share with the progress of an audiovisual ecosystem in constant evolution.
** Screen4All is organized with the support of the Seine-Saint-Denis district, the Plaine Commune area, The CNC and the Pole Media Grand Paris.
Follow the SATIS and Screen4ALL on social networks …
Facebook : Satisexpo / Screen4All
Twitter : @satisexpo / @Screen4allforum
LinkedIn : Groupes Satis Expo et Screen4all
#SATIS #SCREEN4ALL #360FILMFESTIVAL