SolidAnim, a company specializing in 3D animation for visual effects for film, television and video games, announced its motion capture technology was utilized for Ubisoft's latest video game, The Crew.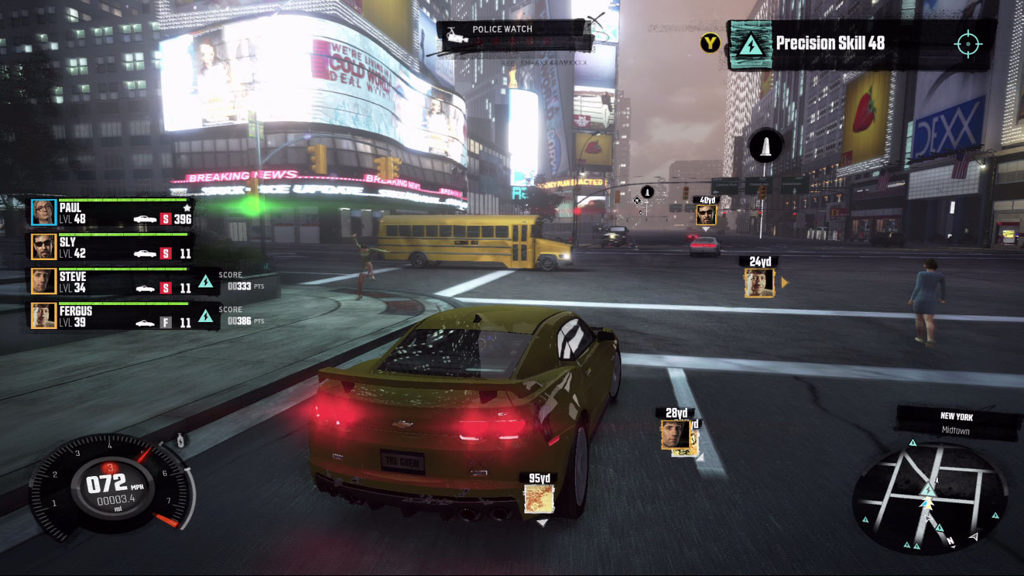 Released by Ubisoft on December 2, 2014, The Crew is a revolutionary action-driving game developed exclusively for next-gen consoles. It takes players on a reckless ride inside a massive, open-world recreation of the United States. Players take part in a relentless ride to move up the ranks of the 510s, a gang grown around Detroit's illegal street racing scene – making a rep for themselves on the underground-racing scene and ultimately taking down all the 510s activities across the United States. Players can maneuver through the bustling streets of New York City, cruise down sunny Miami Beach or trek through the breathtaking pleasures of Monument Valley. Each locale comes with its own set of surprises and driving challenges to master. On their journey players will encounter other players on the road – all potential worthy companions to crew up with, or future rivals to compete against.

SolidAnim has motion capture solutions that meet the highest demands in terms of capture (body, face, both combined in performance capture, real-time, multi characters up to 10 actors simultaneously), based on innovative technology and years of team experience with mocap. SolidAnim has also developed its eye tracking solution to give virtual characters more realism. It was this system that was used on Ubisoft's videogame, The Crew, for cinematics and all facial animation of character (motion capture): body, facial & eye capture.

SolidAnim owns 3 sets dedicated to motion capture activity in Paris and Angoulême, the digital hub city known under the name of "La Cité de L'image". Sets are equipped with 48 Vicon cameras – 4 Mega pixel high frequency in several cleavable capture systems and 18 optitrack cameras, each of the set is more than 1,000 square feet. SolidAnim offers different capture services: facial motion capture with markers, effective and proven technology, as well as a markerless capture system (without marker), using SolidAnim's proprietary technology SolidFace, which can be implemented rapidly with cost savings.

SolidAnim offers a simultaneous combination of its real-time camera tracking system with its motion capture system, the only company in the industry to do so to date. The motion capture can be integrated with SolidTrack plus virtual landscapes and ICG.

SolidTrack is a real time camera tracking solution for recording camera moves and data logging of camera moves on the virtual set. This simple yet versatile markerless camera tracking system for the film, broadcast and videogame industries addresses virtual production needs and provides high quality results.

The solution brings a revolutionary approach providing a more ergonomic and intuitive solution dedicated to camera tracking and visualization of complex VFX shots, dealing with green screen compositing, 3D rendering, and complex camera moves. Producers achieve greater control of VFX budgets and timescales, minimizing wastage and ensuring efficient delivery from previz to the final film, television show or video game. Compared to traditional methods producers save approximately 30% time.

SolidAnim's systems have been utilized on video games such as Silent Hunter 5, Call of Juarez, Ghost Recon, Ruse, Blue Estate Prologue, films like Martin Scorsese's Hugo Cabret, and the recently Emmy-nominated television series Cosmos: A Spacetime Odyssey, as well as other productions such as Da Vinci's Demons series, Linkers and Cafard. SolidAnim systems are being utilized on the upcoming Alice in Wonderland 2: Through The Looking Glass and Gods of Egypt films.

About SolidAnim:

SolidAnim was founded in 2007 by Isaac Partouche and its two co-founders Jean-François Szlapka and Emmanuel Linot who put together their different skills in VFX, Animation and Cinema fields to build a highly efficient and passionate team.

The company launched SolidTrack, an innovative real time camera tracking solution for fitting to virtual production needs. The solution has built a reputation for building simple yet versatile markerless camera tracking systems for the film and broadcast industries, growing into a multi-faceted business.