Leading French animation studio Studio 100 Animation is strategically aligning with Singapore-based animation studio Cosmos-Maya as a co-production partner for new 2D animation series Galactic Agency, capitalising on the latter's production expertise. Gulli France is on board as the primary broadcaster of the show.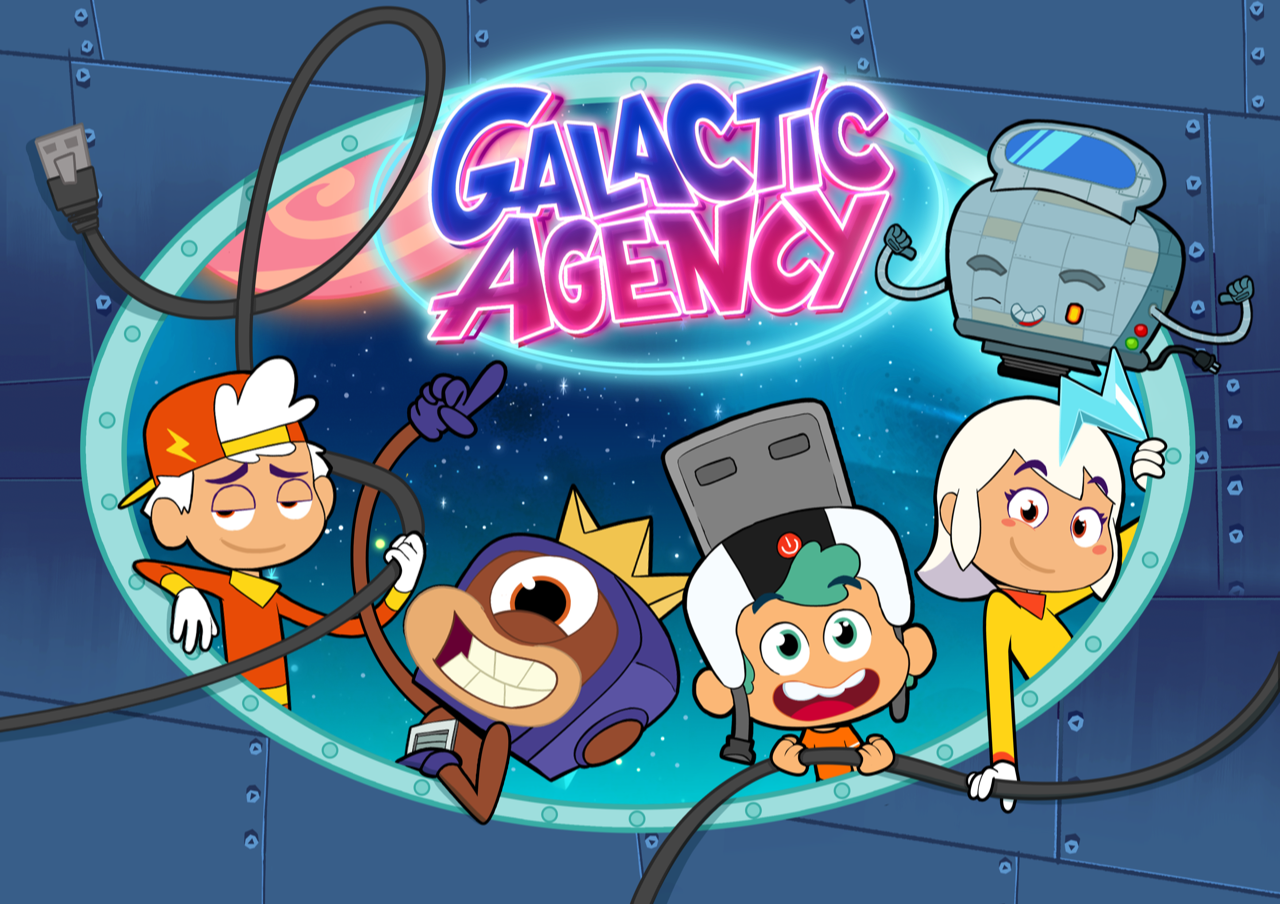 Production on the first season of 52 x 13 minutes of Galactic Agency commences in 2019. The adventure comedy show is targeted at kids of the ages 6-9.
Created by Julie Chabrol, a young and talented author and executive produced by Studio 100 Animation, Galactic Agency follows the adventures of a team of extreme repair specialists, featuring Dany the boss, K the hyperactive intern, and the twins Apple and Zed. Aboard the Toaster, their hypersensitive spaceship, they will be called on crazy missions across the WashMash Galaxy to come to the rescue and to fix anything. From a diva-whale's washing machine to King Cheddar the Fifteenth's robot teddy, there's always something to do. But in this kooky-quirky universe filled with freaky creatures of all kinds, nothing ever goes as expected!
Katell France, executive producer of the series and Managing Director of Studio 100 Animation said: "We are really thrilled to join powerful forces with Cosmos-Maya through this collaboration on our new original series, Galactic Agency. We're confident that children will love this all-new adventure comedy with the Galactic Agency team and embark on their hilarious journeys through a crazy and inventive world."
Speaking on the development, Anish Mehta, CEO Cosmos-Maya said, "Cosmos-Maya is very proud to be associated with Studio 100. Galactic Agency has a very universal theme. Kids world wide are fascinated with space travel and although the show originates in Europe, it will resonate very well with Asian sensibilities."