The French animation studio decided to promote Cecile Hergaux-Essame to the rank of General Manager of the Xilam Group's subsidiary, Cube Creative. A new content division was also created…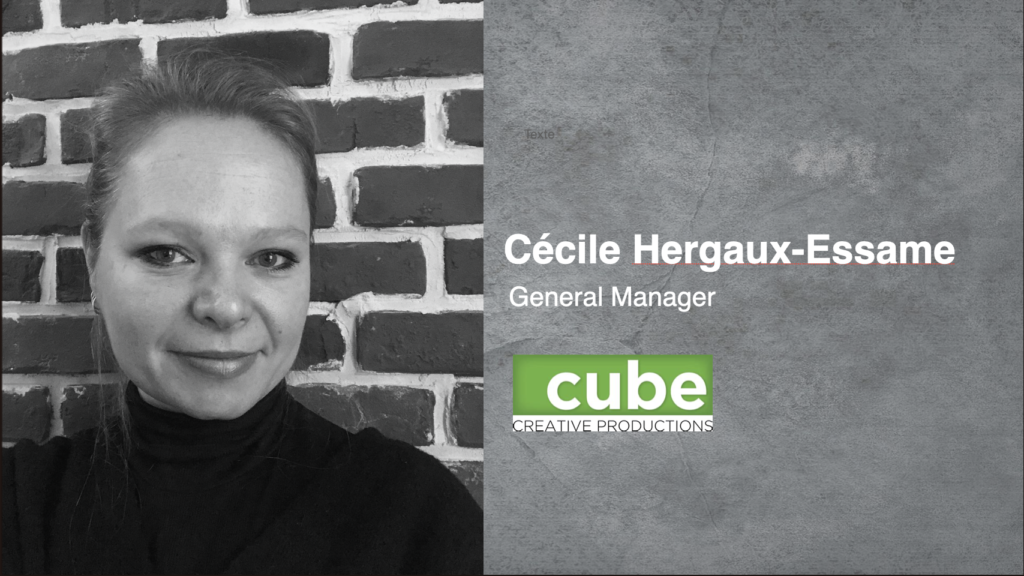 Xilam Animation, an independent animation production and distribution company, announces the promotions of Cécile Hergaux-Essame to General Manager of the Xilam Group's subsidiary, Cube Creative; Caterina Gonnelli-Linden to Chief Content Officer (CCO) and Guillaume Jallot to Chief Technical Officer (CTO).
A new energy for Cube Creative studio
Following the departure of Lionel Fages and Majid Loukil, the founders of Cube Creative, Xilam has upped Cécile Hergaux-Essame to the position of General Manager of this subsidiary company, which Xilam acquired in January 2020. Hergaux-Essame has held the position of Production Manager at Cube Creative for six years and then as Head of Xilam Group's studios for a year. In this new role, she will be supervising current productions and developing new properties for the company, as well as securing premium projects from third parties. Hergaux-Essame will report into Marc du Pontavice, President of Xilam and Cube Creative.
Cecile's career
Cécile Hergaux-Essame is a graduate of Gobelins (LGPA) and started her career working on internationally recognised programmes such as Totally Spies, before joining Cube Creative in 2014 as Director of Productions and then becoming Studio Director, overseeing both internally produced projects, such as Kaeloo, Athleticus, Tangranimals, Pfffirates, as well as third-party titles including Mush-Mush for La Cabane and Brawl Stars for Supercell.
The creation of a content division for Xilam's studio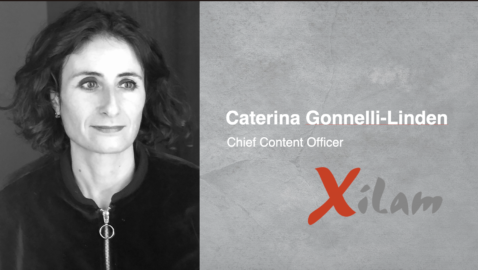 To support the studio's development, a new content division was created, headed by Caterina Gonnelli-Linden.
Caterina Gonnelli-Linden joined Xilam in 2020 as Head of Editorial, with a goal of steering the continuing growth of Xilam's portfolio.
She now takes on the role of Chief Content Officer (CCO) for a newly created content division, which will bring together several departments: literary development, graphic development and the management of editorial supervisors.
Caterina will be responsible for sourcing all of Xilam Group's content, including editorial supervision of both development and production, and she will be the first point of contact for the group's clients across these services. She reports into the President of Xilam, Marc du Pontavice.
Caterina's career
Prior to Xilam, Caterina Gonnelli-Linden held a number of positions, including Director of Development and Line Producer at various independent French production companies. In 2012, she joined The Walt Disney Company, where she managed acquisitions and co-productions for the French market, before extending her remit to include pre-buy and co-productions in EMEA for Disney Channel, Disney XD and Disney Junior, and identifying and negotiating content developed by third party producers.
Xilam's Technical and IT services regrouped within a single department  
All IT services are now regrouped in one, under the leadership of Guillaume Jallot. Since joining Xilam in 2019, Guillaume Jallot has propelled the company's use of 3D animation technology to the highest level, notably with the development of Oggy Oggy and Karate Sheep. In his new role of Chief Technical Officer (CTO), Jallot is leading a newly formed department which brings together the R&D, IT and technical departments. He will be responsible for managing the group's technological investments and strategy, with the goal of offering Xilam's talent the most effective and ergonomic tools to drive innovation at each stage of production. He will report to Dorothée Lanchier, COO of the Xilam Group.
Guillaume's career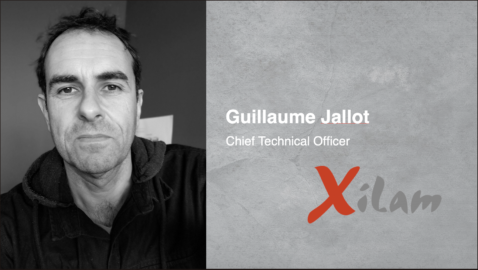 A DNSEP graduate from the Beaux-Arts d'Angers, Guillaume Jallot began his career as a 3D animator and has since held numerous positions in animation production. After five years as technical director at Moonscoop, he managed the Ellipses studio in Angoulême for two years before joining Xilam to lead the development of 3D production expertise at the company's Angoulême site.
Marc du Pontavice, President of Xilam, said: "Through these three very well-deserved promotions, we are structuring our organisation and positioning ourselves to respond creatively and reliably to the evolving demands of major digital platforms."