Alors que la réforme du soutien à la production documentaire annoncée fin janvier par le CNC semble diversement appréciée, il n'en demeure pas moins un genre en perpétuelle tension : financements difficiles, mauvaise exposition des œuvres, etc. Dans le même temps, auteurs, réalisateurs et producteurs rivalisent d'ingéniosité pour mener à bien leurs projets… Et assurer leur diffusion.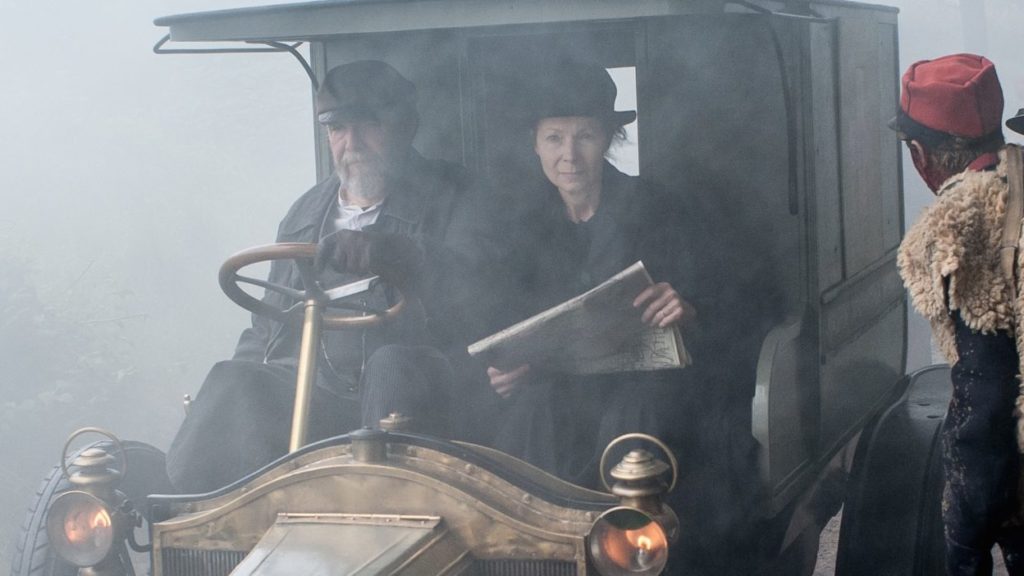 Que va changer la réforme ?
Annoncée fin janvier, la réforme tant attendue du soutien à la production documentaire a visiblement emporté l'adhésion… de certains. Saluée par la Scam, qualifiée d'ambitieuse et équilibrée par l'USPA, bien appréhendée par le Spi, que va-t-elle changer ?
La réforme s'appuie sur cinq points :
– meilleur accompagnement des démarches artistiques et des productions les plus ambitieuses;
– incitations spécifiques à la production de documentaires historiques et scientifiques ;
– vigilance accrue sur le caractère de documentaire de création des œuvres aidées ;
– renforcement du caractère structurant du soutien automatique ;
– renforcement de la transparence du secteur.
Concrètement, la réforme prévoit cinq nouveaux critères de bonifications objectives : mise en valeur du développement, poids de l'équipe technique dans la masse salariale, présence de musiques originales, temps de montage et potentiel d'exportation d'un programme. De plus, le CNC propose une bonification supplémentaire de 20 % pour tous les documentaires historiques et scientifiques, une prise de position saluée même si la Scam « aurait souhaité que ces aides puissent concerner des films sur l'art et la culture voire, de façon plus générale, ceux ayant recours aux archives et aux images de synthèse ». Afin de renforcer le caractère structurant du soutien automatique, sont prévus un relèvement de 50000€ à 70000M€ du seuil annuel d'ouverture d'un compte automatique ainsi qu'un relèvement de 9000€/h à 12000€/h du seuil minimal d'apport horaire en numéraire exigé du diffuseur pour le déclenchement du soutien automatique, à compter du 1er janvier 2015.
Le SATEV (Syndicat des Agences de Presse Télévisée) a exprimé ses réticences face à ces bonifications objectives qui « n'empruntent pas aux codes du magazine et/ou du reportage », plaçant de fait la commission de l'aide sélective comme arbitre. Dans son communiqué du 31 janvier, le syndicat avance : « Cette règle est quadruplement perverse. Elle revient à soumettre les bonifications objectives à des critères subjectifs. Elle stigmatise des « codes » qu'elle ne décode pas. Elle installe le CNC dans une position arbitrale qui ouvre la porte à tous les arbitraires. Elle interdit aux documentaires de création toute création d'écriture nouvelle ».
Si aucun calendrier précis n'a été avancé pour la mise en œuvre de la réforme, on peut légitimement penser que des adaptations seront, sinon nécessaires, du moins fortement demandées pour répondre aux interrogations de tous. La prochaine édition du Sunny Side of the Doc, du 23 au 26 juin prochains à La Rochelle, pourrait jeter un éclairage nouveau sur la suite des événements. Dans ce registre, le cinéma ne représente que 19 %.
Collectivités territoriales : un ancrage indispensable
Selon les données fournies par CICLIC sur l'ensemble des soutiens territoriaux en 2013 (pour les chiffres 2012), il ressort que 37 collectivités territoriales soutiennent le documentaire pour un montant total de 11 M€ (+ 29 % par rapport à 2011), soit 18 % de l'ensemble des apports globaux. Dans la répartition entre subsides alloués à l'audiovisuel et au cinéma, c'est incontestablement le premier qui rafle la mise avec 81 % du total, même si on assiste à une progression des crédits vers le cinéma documentaire par rapport à 2011.
En 5 ans, note CICLIC, les crédits au long-métrage ont progressé de 42 %… pour atteindre 1,9 M€ ! Il faut noter le parallèle avec la situation du court documentaire : + 45 % des crédits en 5 ans et un montant global de 0,7 M€.
Cinq fonds d'aide ont des crédits de production dépassant 0,5M€ en 2012 : Corse (1,302 M€), Île-de-France (1,206M€), Rhône-Alpes (627 000€), Bretagne (617 000€) et Strasbourg (534 000€). CICLIC souligne que plusieurs collectivités ont augmenté leurs crédits cette année-là : Champagne-Ardenne + 494 %, Languedoc-Roussillon + 66 %, Midi-Pyrénées + 60 %, Nord-Pas de Calais + 55 %, Pays de la Loire + 42 %, Poitou-Charentes + 42 %, Réunion, + 29 %, Île-de-France + 16 %. Une ville se place dans ce classement, Strasbourg, en hausse de + 33 %. Derrière ces chiffres, quelle est la situation ? Le plus souvent, les critères d'éligibilité font la part belle au territoire : soit en soutenant un projet de documentaire mettant en valeur la collectivité de façon marquée, quelle que soit la localisation du producteur soit, inversement, le soutien à un producteur implanté mais dont le sujet peut s'affranchir de la géographie. Quand les deux existent, c'est le jackpot (très relatif) ! Globalement, avec une aide moyenne constatée à 23 500€, il ne fait guère de doute que le montage financier ne doit pas s'appuyer sur une telle source ; elle peut en revanche en être un complément non négligeable, surtout en termes de communication et de visibilité.
Savoir se passer des chaînes ?
Sorti en salles le 26 février dernier, Terre des ours est un long-métrage documentaire en 3D relief réalisé par Guillaume Vincent, producteur aux côtés de François de Carsalade du Pont, Thierry Commissionat et Benoît Tschieret (Les Films en Vrac). Doté d'un budget d'un peu moins de 6 M€, le film a été diffusé sur 200 écrans environ… « dont une grande majorité en 2D », déplore François de Carsalade. Un paradoxe (un de plus) pour un film qui a bénéficié, entre autres, du soutien du CNC (aide aux nouvelles technologies) principalement grâce à son mode de prises de vues ! Au vu du sujet, de la présence de Marion Cotillard (en voix off), on pouvait s'attendre à un financement sinon aisé, du moins facilité. « Notre projet n'a rencontré aucun écho favorable de la part des chaînes de télévision qui ont estimé que ce type de production était trop long à fabriquer et donc à valoriser », résume le producteur. Même absence de son de cloche de la part des collectivités territoriales : le Kamchatka, c'est loin…
Orange Studio, pour sa part, a tout de suite signé… quand le projet se pensait encore en 2D : « Ensuite, ils ont estimé que le film se vendrait mieux à l'international s'il était conçu dès l'origine en 3D ce qui nous a amené à repenser totalement notre budget ». Car si l'on estime le surcoût d'un passage en 3D à quelque 25 % d'une production « classique », cela ne s'applique guère à un documentaire animalier : « Que vous soyez en 2D ou en 3D, le coût du casting demeure le même. En 2010, lorsque la décision a été prise, la 3D se faisait en studio, pas avec des animaux sauvages ». De facto, le budget a donc dû être doublé pour concrétiser les innovations nécessaires, en termes de caméras, énergies et stockage des images, pour un tel film.
Face au refus des chaînes, François de Carsalade a pris son bâton de pèlerin pour convaincre un fonds d'investissement de se lancer dans l'aventure : Axone Invest. « Aujourd'hui, Axone a soutenu bon nombre de productions, séries TV comme longs-métrages voire animation, mais mon premier rendez-vous avec Franck Ladrière en 2010 s'est d'abord soldé par un échec », rappelle François de Carsalade. « Ensuite, il a rapidement compris le mécanisme financier et la portée internationale de Terre des ours, ce qui s'avérait une belle opportunité pour se lancer dans cette diversification ». Au final, Axone, via Nature Pictures, a injecté 1,8 M€ dans le long-métrage, en devenant le deuxième financeur après Orange.
Pour l'anecdote, Louis Vuitton fut un temps intéressé par soutenir le film, souhaitant changer la ligne éditoriale de ses publicités : exit le cadre sup' et la star entre deux Classe Affaires, bonjour le baroudeur défenseur de la nature ! Le projet tombera finalement à l'eau. A contrario, Butagaz a été amené par Place To Be Media, une agence de communication spécialisée dans le placement de produits : « outre 100 000€ en cash, le film a pu bénéficier de 400 affiches sur les camions acheminant les produits de la marque et 20 000 autres sur leurs points de vente », précise le producteur. Ajoutons à cela un pré-achat de la part du distributeur russe Luxor Group (222 000€) et un engagement des Films en Vrac, avec le crédit d'impôt, à hauteur de 1,081 M€. Terre des ours a déjà été acheté dans de nombreux pays d'Europe de l'Est, la Russie, l'Australie, la Nouvelle-Zélande et moult territoires asiatiques. « Nous sommes en discussion avec la Paramount pour le territoire nord-américain ». François de Carsalade poursuit son travail de promotion de Terre des ours : « Nous avons l'idée de remonter le film pour les écrans de la Géode en France et dans le monde entier. Cela nécessite de nouveaux financements et un autre circuit de distribution mais je pense qu'il y a une forte demande pour des productions de qualité comme celle-ci pour ce type d'écrans. Et cela peut encore apporter des revenus pour le film ».
Changer d'écran, la solution ?
Avec la multiplication des écrans et des modes de diffusion associés, plusieurs producteurs de documentaire ont choisi d'orienter leurs projets sur le Web. Il s'agit ici moins de fictions linéaires mais plutôt d'œuvres alliant le documentaire, la fiction ou encore le jeu vidéo. Cela permet-il un financement plus pérenne ?
Encore une fois, sans le CNC, point de salut. Le Centre National est le « grand » financier du documentaire en ligne avec des aides à l'écriture, au développement, de montants allant de 7500 à 60000€ (http://www.cnc.fr/web/fr/374) : pas de quoi donc se lancer dans l'aventure uniquement avec cela. Côté diffuseurs historiques, Arte a fait une nouvelle fois office d'initiateur mais comme l'expliquait dans une interview en 2012 David Carzon, alors Directeur du Pôle web d'ARTE France (aujourd'hui remplacé par Gilles Freissinier), « si nous faisons tout pour générer un écosystème viable des œuvres sur le web, nous ne sommes pas un étalon pour la profession. (…) Il y a deux ans (en 2010-NDLR), nous financions chaque projet à hauteur de 40 à 60 000€. On s'est rendu compte que le producteur, avec cette somme, ne s'y retrouvait pas, et ne pouvait pas travailler convenablement. Aujourd'hui, on finance davantage à 90 ou 110 000M€ les projets les plus ambitieux pour lesquels nous sommes le partenaire principal ». Arte ne cherche pas forcément à articuler ses productions aidées entre antenne et web mais ce peut être un argument supplémentaire. La chaîne dispose d'un budget de « 3 à 4M€ pour le développement du web », explique Gilles Freissinier, « et nous développons des projets avec des unités de programme différentes et donc des budgets mutualisés ».
France Télévisions, sous la houlette de Boris Razon, Directeur des nouvelles écritures web et du transmédia et Directeur éditorial de France4, a également lancé une politique de production très orientée service public, ce qui est la moindre des choses. Doté d'un budget de 4 M€, dont 2,9 alloués aux expériences transmédia qui associent antenne et mobile, le département Nouvelles Écritures reçoit plusieurs centaines de projets par an et en a produit une quarantaine sur 2013 comme Le Grand Incendie (Honkytonk Films) autour du suicide en milieu professionnel, Viol : les voix du silence (Morgane/Darjeeling) ou encore Génération quoi ? (Upian). Arte et France Télévisions ont signé un accord avec l'Office National du Film (ONF) au Canada et, plus largement, se sont rapprochés des fonds canadiens. En témoigne le prochain Apocalypse: 10 destins, un dispositif interactif qui complète la diffusion prochaine d'Apocalypse, la 1ère Guerre mondiale ; il s'agit de suivre le destin de 10 personnages au travers de plus de 4 heures de récit dialogué et sonorisé, d'archives vidéo, de photos, dessins. Cette fiction documentaire interactive est produite par France Télévisions Nouvelles Écritures, CC&C, Idéacom International avec TV5 Canada, le CMF FMC, le Fonds Bell, le Fonds Québecor entre autres. À découvrir sur www.apocalypse-10destins.com pour un budget de 1,2 M€.
Le documentaire est, avec l''animation, le genre qui a le plus évolué en quelques années. Son économie d'une part et la grande diversité de ses sujets autant que de ses modes de diffusion, en font un format prisé que la multiplication des fenêtres va encore exacerber. Reste que son difficile financement demeure un enjeu redoutable avec, à la fois une demande croissante, et un financement à périmètre constant. Et, même à penser numérique, nous sommes loin d'une situation paisible. Pour les créatifs, l'imagination doit résider – aussi – dans la recherche de financements……