We got a very good insight on the 4K/UHD ecosystem at reen4All Forum (Paris, 12-13 October 2015). About 20 speakers gave facts about its real-life status. It was good to see things are progressing at good pace. This is the first report about this busy day…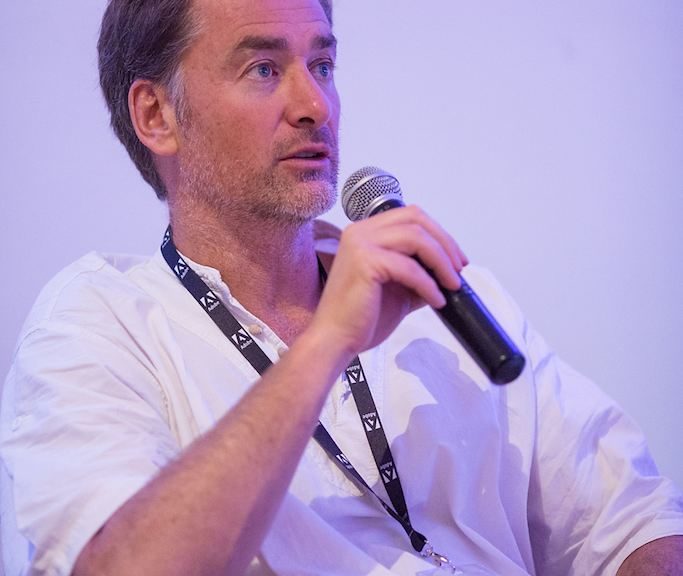 Bertrand Loyer – Saint Thomas Production
Christophe Chatain – Fédération Française de Tennis
Olivier Chiabodo – Explorers Network
Thierry Beaumel – Eclair Group
What those four people have in common? They produce programmes for an international audience in UHD.
Episodics in UHD
Braquo is a series coproduced by pay-TV Canal+. Thierry Beaumel (Éclair, now part of Ymagis), explained the decision to master in UHD was taken late June 2015 for the first master in October 2015. The choice was made to use RAW for production, with an edit on Avid (up to 4 episodics in parallel). Blackmagic Design's DaVinci Resolve was used to conform using the AAF format. Colour grading also used Resolve. Thierry got an HDR Sony monitor from Sony. There was no real workflow change compared to the 2K workflow.
Upgrade cost from HD to 4K/UHD
The cost to go from 2K to 4K cost is higher on episodics compared to film. Two masters and 2 archives were requested (HD and UHD). Creating a 2nd master in UHD costs around 10kEUR. UHD is a good business for Éclair says Thierry: "6 months ago, no demand for UHD, today 3 series are ordered (Braco + two more to come late 2015-early 2016).
High winds in UHD
Saint Thomas Production http://www.saint-thomas.net/ spent the past years shooting in 4K to produce documentaries. Bertrand Loyer explained: "Shooting cost is almost identical, but post is 25 to 30% extra when using UHD". Bertrand played the trailer of documentary "Hurricane" shot using Red. "Red is the longest lasting digital camera we've ever been using" he claimed.
Hot documentaries in chilly Artic
Olivier Chiabodo, Explorers Network, shot in the Artic. The trailer shown was beautiful (the format was 50p HEVC at 12Mbps). They shot 220 hours of rushes for 2x 52 min of finished content. The Sony F55 camera was used with the RAW format, a proxy was used for post-production. The team used 48 TB Lacie drives (8 x 6TO disks). "Below -5°C, you had to heat up the disks". Each and every content was saved on 2 disk packs and 1 LTO tape.
Long life to F55
No, the F55 camera is not dead repeated Sony. In the IBC report, Mesclado claimed it became obsolete for sports (directors want a smaller sensor to ease the focus). Of course you can still use it for other programme genres. I also discovered only rental companies bought those cameras. It seems the production companies with OB trucks in France didn't' invest in this equipment. Will Sony and Grass Valley 2/3rd inch sensor models change their mind?
French Tennis Open UHD experience in discussion
Will the entire Roland Garros tournament be available in UHD? Christophe Chatain explained it depends on the business model (i.e. how much rights buyers are prepared to pay). Let's hope this UHD content will be made available to a larger audience using OTT (tests in 2014 were available in DTV / DVB-T in the Paris area and by satellite over France using the Fransat service from Eutelsat).
Production costs down, order book up… UHD is officially kicking off. Next, we will look at the distribution side discussed at the Screen4all event.
www.screen4all.com