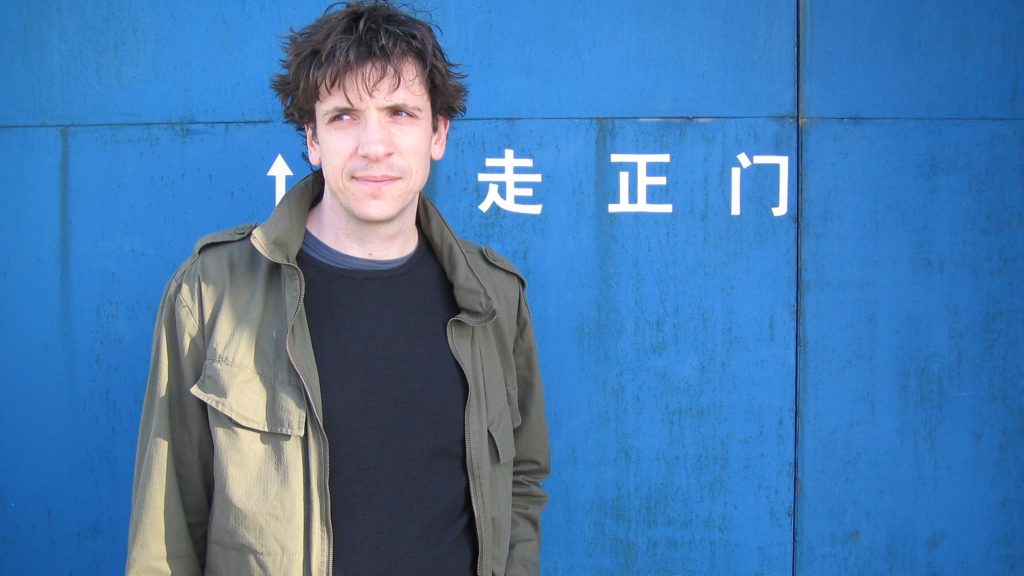 Founded in 1985 by Maurice Prost, Mikros Image went through a fast development phase lasting several years, becoming an international group, listed on the stock exchange through its Italian acquirer, Mediacontech. 2014 is a pivotal year, explains Gilles Gaillard, current general manager of Mikros Image.
It will soon be 30 years since Mikros Image, a leading company in the field of visual effects, was founded by its current CEO, Maurice Prost. After its acquisition by Italian media group Mediacontech in 2006, Mikros Image remains one of the last standing French post-production companies, having overcome considerable challenges. Mikros Image has now become a group comprised of six companies and nearly 400 permanent members, led by Gilles Gaillard. US ambitions, an open-source R&D strategy and generational transitions are among the priorities of a younger team looking to remain true to its roots.
A group project
Mikros image currently includes six companies: two of MTC's subsidiaries are established in Liège and Brussels (Belgium), the former being specialized in cinema and VFX and the latter in advertising and television. In France, in addition to the "original" Mikros Image, DoMove (formerly "Plus Gros le Logo") focuses on the advertising market. In 2010, Mikros created LFX to offer services related to the cinema industry (visual effects and grading) on the Luxembourg market.
One year later, Mikros opened a studio in Montreal to work on the compositing, final rendering, grading and mastering for Franck Chiche's film Je vous ai compris. After working on 350 shots from Astérix and Obélix: God Save Britannia, the studio was called upon for two animated feature films, The Little Prince and Mune, both produced by On Entertainment. While the projects currently carried out by the Montreal studio seem to hint at a preference for animated films, Gilles Gaillard explains this is not the case: "Just like we've done in Belgium, we aim towards developing the full spectrum of our expertise in Canada. Our current production of three animated feature films (the third one being Astérix: The Land of The Gods, produced by M6 Studio and created in Paris – ed.) is definitely an opportunity for us, but we have no intention of distancing ourselves from our core expertise."
Being listed on the stock market makes Gaillard less eager to discuss economic data. Still, he mentions some figures: from 2011 to 2012, Mikros Image's revenue increased by over 25 %, and the end of 2013 will reveal a growth of more than 35 %, close to 40 million euros. In Canada alone, "by the end of 2014, our clients will have spent 45 million dollars over two years."
Organic growth
Some have criticized Mikros Image (just like many other French and British studios and service providers before it) for setting up in areas whose tax policy attracts film productions, such as Belgium and Canada. According to Gaillard, this is indeed an advantage, but not a selling point: "I choose places where I can justify the value of what I sell. Our culture at Mikros is one of organic development, either through partnerships or consolidation initiatives. We put great care into this approach, as it can be dangerous to address a market or an area for the wrong reasons." This is why Mikros Image, instead of tackling the US market directly, has entered a partnership with EightVFX, a Santa Monica-based studio that has just opened new offices in New York: "Our work with them is like practice sessions, helping us reach a better understanding of how they work and collaborate with established professionals."
The same level is care is put into the human dimension: "For a long time, the team at Mikros was a reasonable size, with 180 people," explains Gaillard. "In 12 months, Mikros Canada, Inc., has reached 200 workers and the group as a whole now has 400 full-time employees and some 80 freelancers," meaning they must tackle projects where they their dynamism can truly shine, in order to avoid disappointments…
R&D, a profitable activity
Research and development has always been an "extremely crucial" avenue of development for Mikros, as confirmed by its general manager. As a result, Mikros Image Brussels has started offering a platform for the dematerialized delivery of advertisements through its D-MAT system, for the Belgian association of audiovisual media. "We are currently developing a similar project, HD-MAT, with France Télévisions."
Another indicator of this strategy of including R&D in its offering is Mikros' partnership with Golaem for Golaem Crowd, a crowd generation and simulation plugin for Maya.
The group is also strongly committed to the open source movement. On http://opensource.mikrosimage.eu, several software libraries are available, which were designed in the framework of the former HD3D project, but also by Cap Digital. Tools available include openMVG (Open Multi View Geometry), TuttleOFX (an open source image processing framework), Puli (a render management tool for Maya, Nuke and other applications), ColorTribe (for screen calibration and colorimetry), or Duke (an open source high-resolution video player).
The ArtForge project no longer exists as such, but it is still used at Mikros under the name Octopus. "We also work with Shotgun, but the Octopus asset management tool remains widespread on our productions," explains Gaillard.
An award-winning expertise
While 2008 was an important year for Mikros Image, with the Palme d'Or awarded to Laurent Cantet's Entre les murs for which the entire post-production was done by Mikros, the most striking success was in 2010, when the animated short film Logorama received an Academy Award.
Since then, Mikros' work has been recognized through a number of awards in many different fields. Without listing them all, let us mention "Dior J'adore", an advertisement featuring famous American movie stars, Canal+'s ad campaign "The Bear" (both of these received multiple awards), Perrier's ad "The Drop" and Evian's "Baby & Me".
Mikros has also contributed to the acclaimed Emmy-winning series The Returned, as well as to cinema feature films: Jacques Audiard's Rust and Bone, Abdellatif Kechiche's Blue Is the Warmest Color, and Mickael Haneke's Amour.
Last February, for the third time, Mikros Image was nominated at the VES awards, which recognize the best achievements in VFX at the international level. After perfume ("Dior J'adore") and television (Canal+'s "The Bear"), Mercedes' ad "Sensations" is under the limelight. Yet another proof of the group's global exposure!
Looking ahead
As Mikros is undergoing a general transition process, 2014 and especially 2015 will be key years for the group. "We will strengthen our positions on our current markets by contributing to high-profile projects, while also taking on new markets and new areas at a reasonable pace."
When the subject of video gaming is broached, Gaillard remains elusive: "Everyone in the creation industry knows that a good IP franchise will appear in all areas and all media. We will therefore be present in this field, and see how we can contribute to such projects." That is all he would say.
As for geographical areas, in addition to the USA, Mikros Image has its eye on Asia, which general manager Gilles Gaillard considers to be "an extremely interesting region"; still he has no intention of spreading himself too thin.
With its 30th birthday just around the corner, Mikros Image has rejuvenated itself, following the example of its leaders, without forgetting its roots. A soft transition and an executive strategy whose international objectives are reasonable yet ambitious: such are the key ingredients for the success of a studio that the "digital native" generation might view as an old-timer. But make no mistake: 30 years is a prime age!