In partnership with BNP Paribas, mk2 VR, the first permanent space entirely devoted to virtual reality, opens its doors tomorrow, December 9th at 6:00 PM in Paris. After two years of research and development, and with an investment of 1.5 million euros, mk2 VR will be unveiled at the mk2 Bibliothèque movie theatre.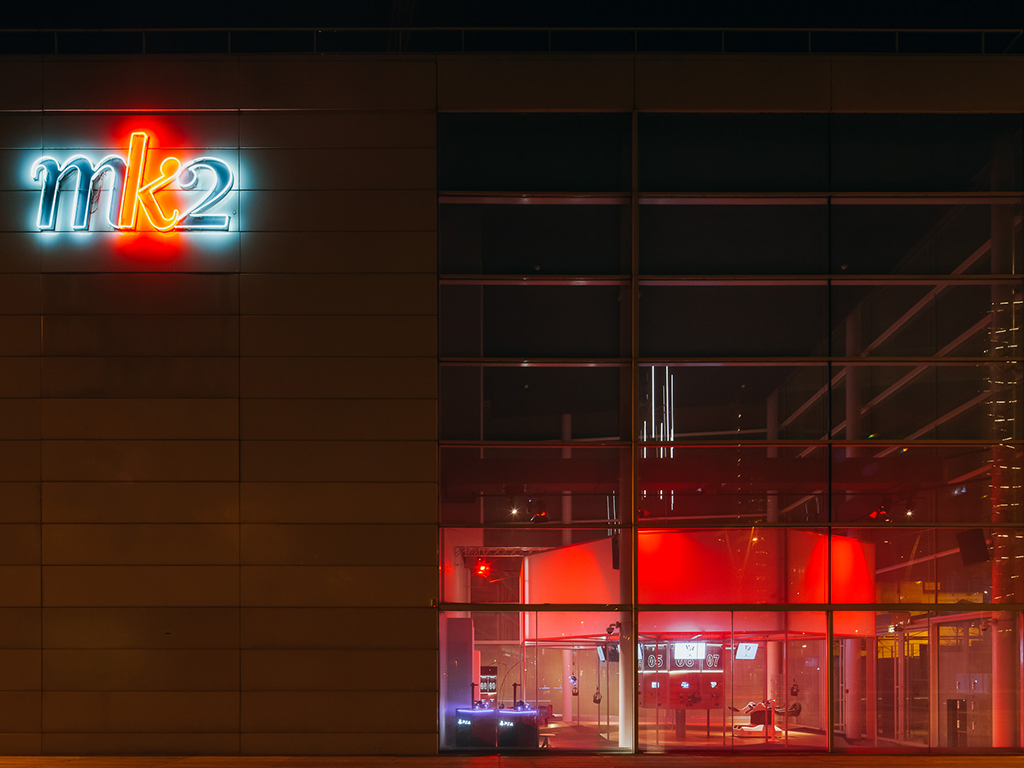 This lively, interactive space covers 300 square meters (approx. 3300 sq. feet) and has joined forces with Le Perchoir – pioneers in Paris' roof-top bar scene – which will open its new patio-bar: le perchoir mk2.
With content and experience including fiction, documentaries, video games, and simulations, mk2 VR offers an eclectic program that is faithful to the group's editorial line. Exclusive content and sneak previews will be offered all year long.
"With over 100,000 visitors expected in 2017, the first mk2 VR will be the biggest virtual reality center in Europe. This is the first step for the mk2 group's ambitious strategy in this new sector," said Elisha Karmitz, CEO of mk2 group. "Virtual reality is a revolutionary medium and will radically change the way we view images and watch films. The DNA of the mk2 group is to be at the cutting edge of innovation and to defend a certain idea of creativity. With mk2 VR, we wanted to create a space that was both beautiful and optimal, that could showcase the best content in VR."
mk2 VR in brief:
• An interactive space spread over 300 square meters (3300 sq. ft.)
• In the heart of Paris' "3.0 district" near the BNF François Mitterrand library and Halle Freyssinet, Europe's biggest start-up campus, opening its doors soon
• 12 "VR pods" for individual experiences
• The latest technology, with HTC VIVE, PlayStation VR, Oculus Rift and MSi
• 1.5 million euros invested
• 100,000 visitors expected in 2017.
An emblem of international art-house cinema, mk2 is a family business founded by Marin Karmitz in 1974, and now run by his sons Nathanaël and Elisha Karmitz. mk2 is also a staff of 400 people for 26 theatres throughout Europe.