Nicknamed the "French pope of transmedia", Eric Viennot co-founded Lexis Numerique, an indie videogame studio in 1990, and still serves as its Chief Creative Officer. Éric Viennot will be one of the trainers present at Screen4All Campus (Paris, October 12-16, 2015).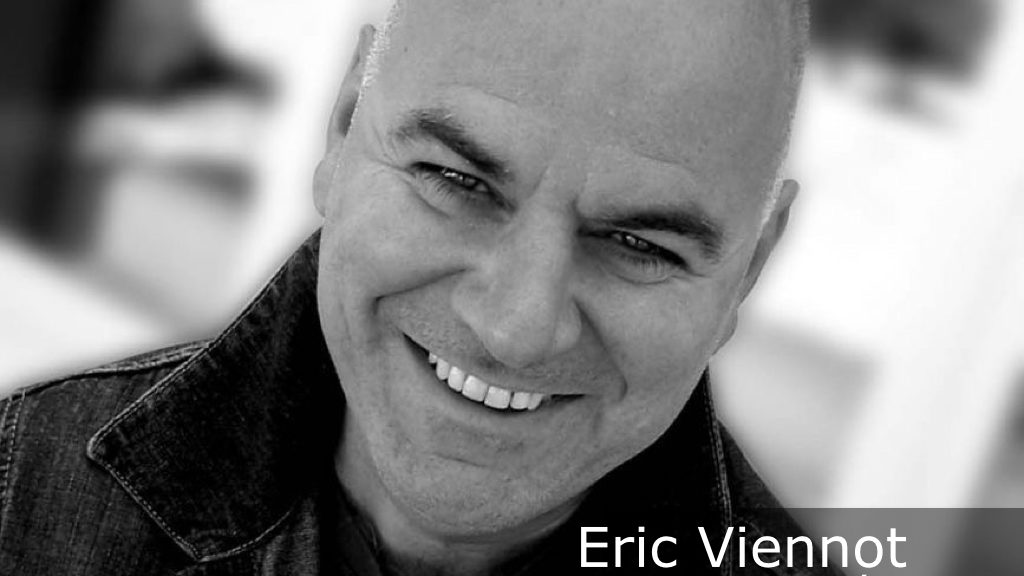 Éric is the creator of Alt-Minds, an international project that remains to this day one of the most expensive European online games…
A transmedia work of fiction straddling the line between web series and online video game, Alt-Minds is the love child of digital studio Lexis Numérique and telecommunications corporation Orange. Taking place over several screens, Alt-Minds had players follow the footsteps of five scientists who had disappeared mysteriously; this highly ambitious game was released to the public in 2012.
Before starting the production of Alt-Minds, Lexis Numérique had already developed a number of high-profile projects, including In Memoriam (released in the US as Missing: Since January), a one-of-a-kind interactive experience created by Éric Viennot in partnership with Jean-Pierre Jeunet and Peter Brook in 2003. Winner of the 2004 IMAGINA prize and the 2003 SACD prize, In Memoriam was at the crossroads of the internet, films, and video games, and laid the groundwork for what would eventually become transmedia game Alt-Minds…
Éric Viennot – co-founder and vice-president of Lexis Numérique – recalls how his game/web series was created: "Shortly after the release of In Memoriam, Orange was planning to launch a transmedia division. To this end, they decided to develop a pilot project that would be the brand's flagship in the field. For my part, I had been thinking about a concept for a real-time interactive TV series, which was an extremely complex project. After Orange contacted me, we adapted this project by giving it a transmedia dimension: Alt-Minds was thus born. Orange was more than just a co-producer for this project, as our collaboration extended to writing and marketing. They also provided us with considerable technological support, through the R&D activities of its Transmedia Lab."
Lexis Numérique had a staff of about 30, including writers, web designers and game designers. "The studio had 80% of the work done by calling upon skilled freelancers. We needed to supplement our team with journalists, translators, production assistants, especially to prepare filming in 5 countries… When all was said and done, 250 people had worked on the project. Post-production and music were done by Marseilles-based Planète Rouge," explains Éric Viennot, who constantly monitored the project for two years as a creative director. In the end, Alt-Minds gathered a number of professions in various industries such as web technologies, video games, image production, etc. "Lexis Numérique already had 10 years of experience with video games, which helped us confidently tackle database processing, registration management and player progression without a problem, but we relied on the experience of Dailymotion for image compression, and on Orange Lab to create image analysis tools," says Éric Viennot.
The game, which featured specific tools among which a dashboard with a news feed for players, offered various means of interaction: "Written in such a way as to encourage player engagement, Alt-Minds featured a timeline, a news feed and an inventory of documents. Players could also use more advanced means of interaction, such as video analysis tools. The plot had them look for clues online using Google or Facebook, and the game allowed them to receive text messages and even to call characters. Alt-Minds also promoted the development of community-based interactions: players can get together on third-party forums and social networks in order to share ideas about the plot…" adds Éric Viennot, who describes himself as a storytelling architect.
Alt-Minds was developed in four languages.
Alt-Minds: key data
1 year of research and information gathering
4 years of design and production
A storyline that takes place in 5 countries
Over 4 hours of in-game video
A web series with ten 7-minute episodes
More than 50 hours of gameplay over 8 weeks
A wealth of analysis and investigation tools
12 main characters
A European launch in 4 Languages
During Screen4All Campus, Éric Viennot will present his feedback on this project. Screen4All Campus will offer an overview of the innovations related to the technological (4K and VoD) and financial aspects of the digital revolution, with a focus on social networks. Screen4All Campus is organized by Avance Rapide Formation, with support from Gobasha (a consulting firm specialized in content development and brand image, combining neuroscience, gamification and big data), MyMajorCompany (a European crowdfunding platform), EUROVOD (a network of independent European video on demand platforms, specialized in art house and independent films), the CIANT (the Prague-based International Center for Art and New Technologies), and Éclair (a digital film laboratory).
Screen4All Campus 2015 will be held from October 12 to 16, 2015, in the Paris area : www.screen4all.com