Embrace is announcing the launch of Embedded tools, a new family of extensions designed to enhance Adobe-centric video and graphics workflows.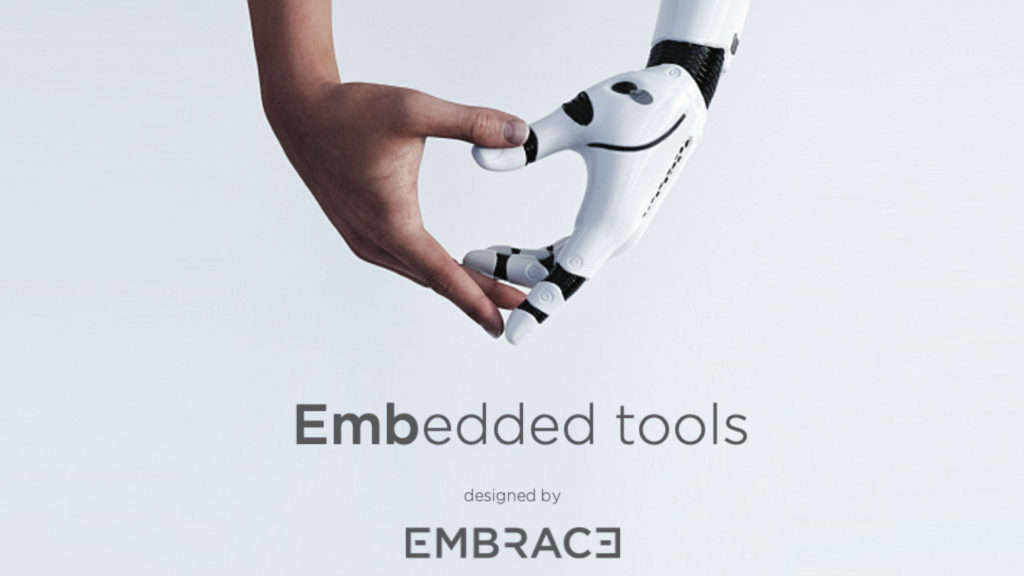 « The creative community around the world has massively adopted Adobe Creative Cloud for the creative desktop. In some cases, automation and integration for Adobe Premiere Pro and Adobe After Effects can greatly improve routine tasks and the overall experience for users, especially in a context where brand consistency and animated subtitles are required for all platforms. Our new family of Embedded tools and services were designed to help solve these daily pain points in a very simple manner to unleash our customer's creativity and help them focus on what they do best." comments Julien Gachot, Embrace CEO.
Embrace produces software that automates systems and connects people in the Media and Entertainment industry. The current product line-up of this innovative, Paris-based company comprises 3 products: Automate-IT, Share-IT and Pulse-IT.
Alongside these enterprise and highly scalable platforms, Embrace customers were also looking to improve their creative workflows, streamline operations and best leverage their existing Adobe Creative Cloud set-up, namely in the areas of automatic graphics or subtitling integration, directly from the editing timeline.
The engineering team at Embrace evaluated these needs and are now coming to market with both off-the-shelf extensions and bespoke Adobe panel design services to solve specific workflow pain points, especially in the context of large-scale Adobe Creative Cloud installations.
Embedded tools: first extension available!
Translation.emb allows editors using Adobe Premiere Pro to simply manage subtitling workflows leveraging Adobe motion graphics templates technology. Translation.emb exports the timeline to a standard SRT file, imports SRT files and applies graphics with expressions automatically. A multi-language program is ready in just minutes!
The Translation.emb extension comes with an automatic installer available for MacOS or Windows machines.
Translation.emb is immediately available with installers available for macOS or Windows workstations and will be soon available on the Adobe Exchange App Marketplace.
Bespoke panel design: 3 extensions already in production
Embrace resources help customers or software vendors build state-of-the-art Adobe extensions allowing for specific integrations or automation.
Brut, the leading on-line video media organisation, makes it possible to produce clips with subtitles in 6 languages 6x faster.
When a traditional print organisation in France started producing stories for digital distribution, Embrace developed extensions for journalists to run on their laptops. With these extensions, ingest, searches, filters and automatic sequence generation in Adobe Premiere Pro is made easy and full compliance with the brand guidelines is guaranteed.
A leading European broadcaster was looking to improve collaboration workflows between video and audio editing in their newsroom environment. Embrace developed an extension that controls folder creation, exports, imports and file renaming. Operators love it and call it the "magic button."
Bespoke panel design services are immediately available and subject to a specific quote according to the scope of the project.