The 3rd Edition of Screen4All, the Forum dedicated to innovative technologies for film, TV and new media, held in October 12 and 13 at L'Usine in La Plaine-Saint-Denis, was attended by 1,482 visitors from 18 countries. This year, Screen4All offered 3 topics: "New professions and jobs in the digital industry", "VR/360° immersion" and "2024 Olympics – What new perspectives for UHD filming and broadcasting technologies?". These subjects have attracted many professionals, with a 40% increase in attendance over 2015.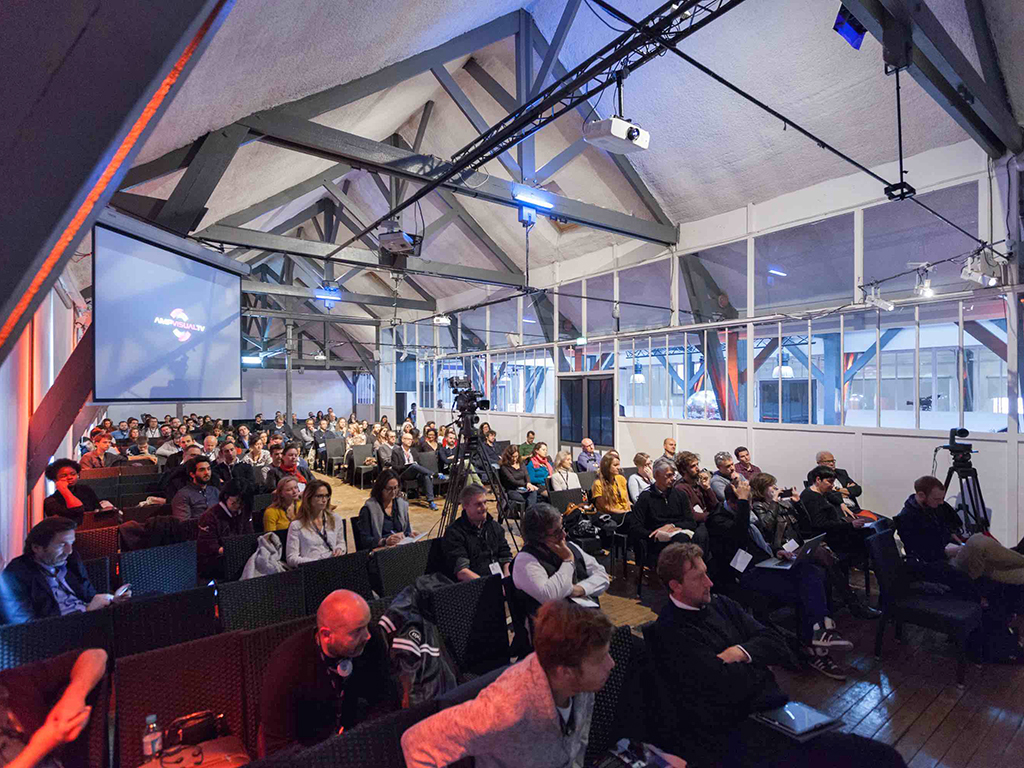 Close to a hundred international speakers gave presentations during the conferences, which are available as VoD on the Screen4All website (http://buff.ly/2gQeSyO). And 38 speakers also participated to Mediakwest/Screen4ALL Web TV (To watch all of these interviews go to > http://buff.ly/2g80lA6 / To watch specifically interviews in english go to > http://buff.ly/2gQeikl ).
Meanwhile, in the Demo Zone on the ground floor, 26 exhibitors were showcasing the future of images, including with the first demonstration of the JAUNT One camera in Europe. Euromedia and Digital factory have also chosen Screen4All to officially launch 360 Factory, a joint venture offering 360° VR filming services.
Canada was in the spotlight this year, with a presentation of Canada and Quebec's VR markets.
The 360 Film Festival, a real inauguration for a virtual event
During the Forum, the first edition of the 360 Film Festival was also held, featuring a competition with no fewer than 48 VR experiences selected from 80 programs entered. A jury chaired by actress and producer Julie Gayet awarded prizes for 5 categories as well as a special prize, which was given to Marc Zimmermann's Longing for Wilderness, a German program produced by Filmakademie Baden-Württemberg, Institute for Animation, Visual Effects and Digital Postproduction.
The event's success demonstrates how vital it is to have a place where creators, start-ups and leading companies from various backgrounds and industries can get together: this is why the Forum will be welcoming visitors again in 2017!
Key figures for the 2016 forum:
• 1,482 visitors
• 18 countries
• Over 500 companies
• 21 conferences
Screen4All 2016 partners
La Seine-Saint-Denis, le CNC, Plaine Commune, Film France, la FICAM, Le Pole Media Grand Paris, la CST, bepub, Ecran Total, Mediakwest, Adobe, l'AFRV, AMPVisualTV, l'ARP, Cap Digital, DiversionCinema, le Festival tous écrans, le FMX, le Forum des Images, Imaginove, la Géode, LearnDoShare, l'EVENEMENT, Neotopy, le PRIMI, Réalité-Virtuelle.com, Paris AMC SIGGRAPH, Streamakaci, UniFrance, Uni-VR.
Follow #Screen4All and #360FilmFest on social networks:
Twitter: @screen4allforum
Facebook: http://buff.ly/1t5BlNI LinkedIn: http://buff.ly/1Zirzl4
The 2016 conferences can be found on: http://www.screen4all.com/media-center/vod.html
Check out the Screen4All 2016 guestbook: Click here www.screen4allforum.com