Twentieth Century FOX Television Distribution has extended its 2012 contract for Teletrax international monitoring services.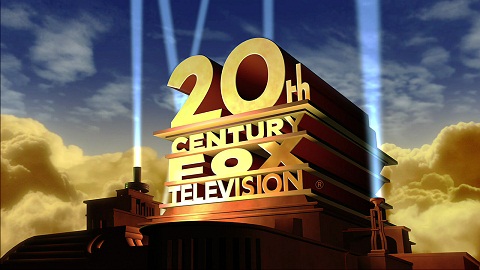 Teletrax, a Civolution company which is based in France, and the leading provider of real-time TV analytics and TV synchronized ads, announced that Twentieth Century FOX Television Distribution has renewed its contract for international broadcasting monitoring services that provide real-time data on Twentieth Century FOX content airing on TV. Twentieth Century FOX Television Distribution staff, including marketing, research and sales, use the data provided by the Teletrax TV Analytics solution to help them develop solutions that better meet their evolving distribution business and customer needs.

"The Teletrax data-sets equip us with the understanding we need to make informed and timely decisions for our international content distribution," says Scott Gregg, EVP Sales Operations, Twentieth Century FOX Television Distribution. "The Teletrax monitoring service enables us to identify, in near real time, when a FOX feature film, specific television episode or any other FOX title has been telecast outside of the U.S. and Canada. This enables us to fortify ratings analysis and planning for all of our licensing activity."
Teletrax TV Analytics provides real-time data on where and when movies and TV programming are broadcast. The Teletrax infrastructure monitors over 2,100 channels in more than 70 countries, including all 210 US DMAs and top 25 Hispanic markets. The granular data measures down to the exact number of seconds content ran. The data is provided through automated dashboards to drill-down or provide useful overviews.

"We are delighted that Twentieth Century FOX has chosen to continue its long-term partnership with Teletrax," said Andy Nobbs, Chief Commercial Officer at Teletrax. "There can be no better reward for our efforts than to continue to provide a critical service to one of the world's largest and most prestigious content providers."

"Our Teletrax TV Analytics solution helps amplify the power and reach of content by providing real-time local and international data that can be used by Twentieth Century FOX to control and measure how content airs globally. As distribution becomes increasingly complex and localized, it's critical for content businesses to be able to measure success in almost real-time, which is what Teletrax Monitoring delivers."
About Teletrax
Teletrax is the world's most accurate and technologically advanced real-time TV analytics and TV-synced ads solution. Using its industry-leading content identification platform and network, Teletrax identifies in real-time what's airing on TV on over 2,200 channels in more than 60 countries. It provides unique insights to content/rights holders and capabilities for cross-screen marketing campaigns, bridging the gap between tv and digital. Teletrax is a brand of Civolution, the leading provider of technology and solutions to identify, manage and monetize media content.