L'établissement de communication et de production audiovisuel de la défense, installé à demeure au fort d'Ivry-Sur-Seine, était présent au Sunny Side of the Doc. Rencontre avec Christophe Jacquot, Directeur de l'ECPAD...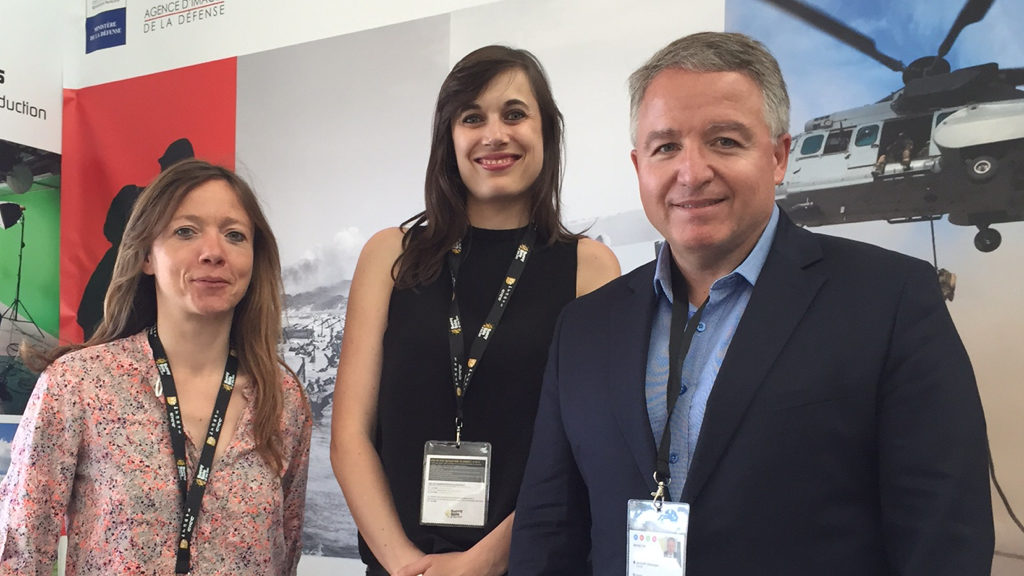 "Créé en 1915, durant la première guerre mondiale, ce qui s'appelait alors le cinéma des armées, continue de filmer et de photographier sur l'ensemble des théâtres d'opérations actuels. Les images sont ensuite mises à dispositions des JT des chaînes de télévisions puis archivées", explique Christophe Jacquot Directeur de l'ECPAD avant de poursuivre : « Nous disposons d'un important stock d'images d'archives en tous genre. Notre mission est aussi de valoriser le patrimoine audiovisuel de la défense. En ce centenaire de la guerre 14-18, nous venons de participer à la production de nombreux films documentaires réalisés sur cette thématique ».
Outre les images et reportages d'actualités produits pour la télévision et le net, le documentaire, la plupart du temps sous forme de co-production, représente une des activités importantes de l'établissement. Les 10 millions de photos et plus de 30 000 films conservés dans le fort, sont en effet une richesse pour ceux qui s'intéressent à l'histoire. La série documentaire Apocalypse a d'ailleurs largement puisée dans les ressources de l'ECPAD.
Des moyens de tournage et de postproduction
Sur les 270 personnels permanant du service audiovisuel (incluant tous les corps de métiers, du tournage à l'archivage en passant par la production) 180 sont des civils.
Outre les moyens de captations légers mais aussi multi-caméras (exploités pour les commémorations par exemple), le fort d'Ivry est pourvu de nombreuses salles de postproduction : montage avec Avid Mediacomposer, infographie sur After Effect, étalonnage, ou encore mixage avec ProTools. En cas de coproduction, ces outils sont souvent mis à disposition du réalisateur.
Une plateforme de visionnage en 2016
« Chaque année, nous avons environ 400 visiteurs qui visitent notre médiathèque afin de consulter les archives. Nous sommes conscient que nous devons nous ouvrir vers l'extérieur. Nous sommes actuellement en phase d'élaboration d'une plateforme numérique pour une consultation directement sur internet » reprend Christophe Jacquot.
L'ECPAD étant en relation étroite avec l'INA, on sait dors et déjà que des échanges sont réalisés entre ces deux grandes institutions dont l'archivage est une priorité. Néanmoins, la plateforme de la défense sera bien totalement indépendante et autonome, nous a-t-on affirmé. Une partie des nombreuses archives de l'ECPAD devraient être accessibles en ligne dès mars 2016, parole de militaire !
Sur la photo : À droite, Christophe Jacquot Directeur de l'ECPAD avec deux de ses collaboratrices présentes sur le Sunny Side.