multiCAM Systems, a supplier of integrated video production systems serving the broadcast and professional AV markets, has substantially improved the convenience and flexibility of itsmediaaccess, editing, and posting capabilities through the release of MULTICAM PUBLISHER V 2.0.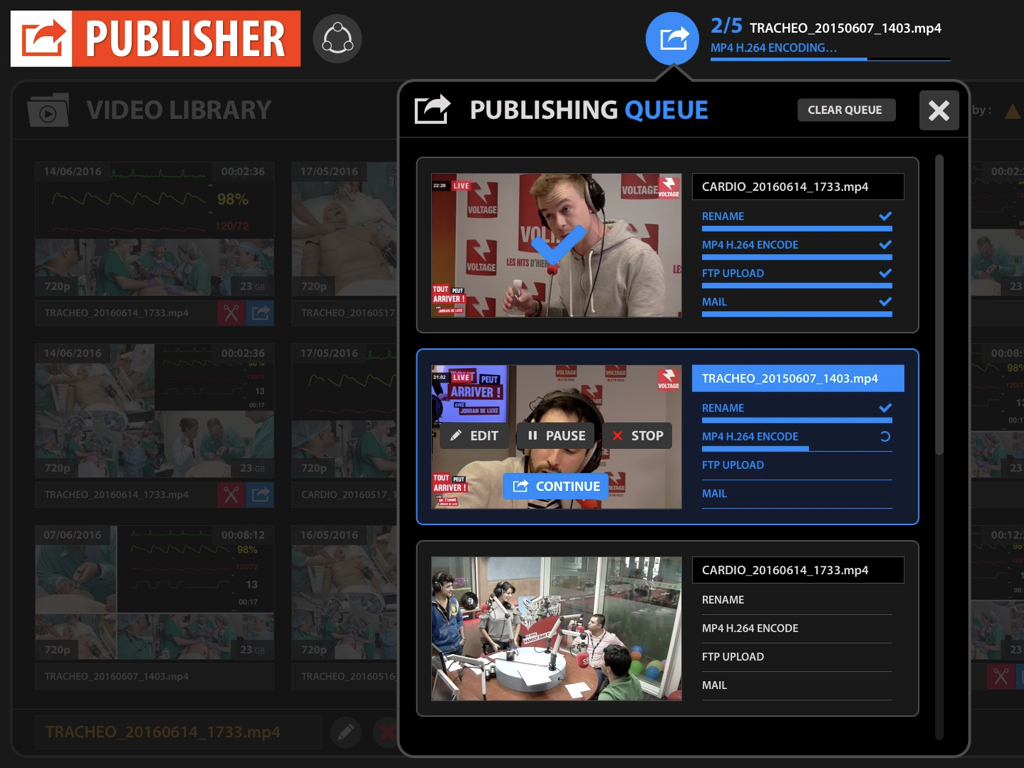 Now available as a separate application, PUBLISHER allows those working remotely to manage video for live productions from any multiCAM integration production systems over the local area network, from any connected workstation.
multiCAM Systems developed the PUBLISHER application to ideally align with the operation of their fully automated production systems for Visual Radio, television, conferencing and education. With all manual intervention now removed, operators using the PUBLISHER application are further empowered to create custom workflows triggered through an API.
For example, PUBLISHER users can now easily re-name, copy, trim and edit files; manage video insertions and content encoding, including H264; and upload files on demand to FTP and social media platforms such as YouTube, Twitter and Facebook. Third-party hardware and software integration automatically triggers these custom workflows. This is because multiCAM's intelligent API enables full control of workflows and video publishing to ensure seamless integration for any live production.
"A radio station or network that uses MULTICAM RADIO to record and broadcast live will find new value in enabling a director to specify the exact video segment for publishing on social networks," said Stan Walbert, CEO, multiCAM Systems. "In the same way, operators dedicated to content management will have total control of what content is published with the stand alone application. This provides the user with an extra degree of flexibility across media asset management."