Ulas Kacmaz is the founder of Zero Density, the turkish company which was Dreamwall's partner for the virtual setup of our SATIS' WebTV. He developped Reality, the real-time compositing tool at the earth of the studio...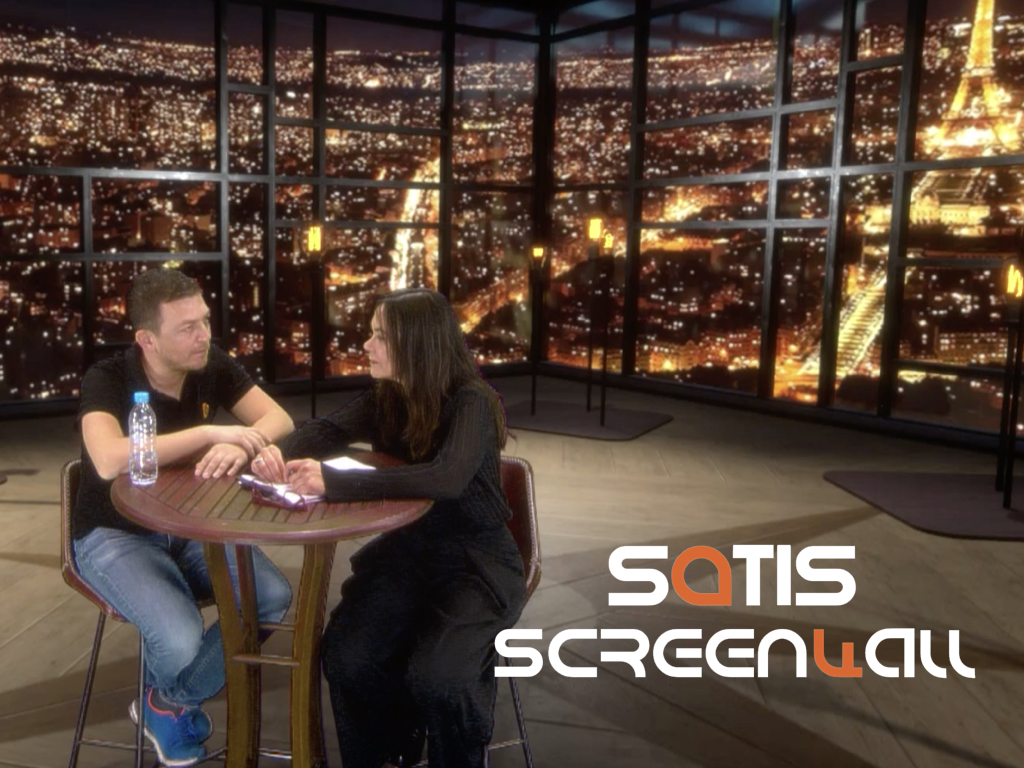 « Reality is the most photorealistic virtual studio solution in today's broadcast industry, powered by Unreal Engine 4. Reality has powerful integrated toolset, that provides solutions for all types of virtual studio production workflows, including augmented and data driven graphics. Reality raises the bar in virtual studio production in terms of image quality, operation speed, keying technology and lots of other aspects.
We started to develop this tool three years ago and we released the commercial version last year for NAB. Since then we started to work more and more with broadcasters…
At the end of the interview, Ulas Kacmaz describes his partnership with Dreamwall. The belgian coompany uses the product mainly for broadcast environment but Ulas Kacmaz explains Reality can also be used for cinema projects. Then, he gives more details about his economical model and Zero Density 's global offer.
FIND ALL THE DETAILS IN THE ULAS KACMAZ 'S VIDEO INTERVIEW …
Also, check out Thibault barras' interview from Dreamwall on our SATIS WebTV !
THE NEXT EDITION OF SATIS – SCREEN4ALL GIVES YOU RENDEZ-VOUS
NOVEMBER 6th AND 7th, 2018!
The SATIS, place of discovery of new products and services image, its & IT, gives appointment to the French-speaking audiovisual community – professionals of the audiovisual production, the worlds of television, events, cinema, communication and integration – around conferences and exhibition spaces.
Screen4ALL, the forum for innovative technologies for film, television and new media, which is positioned as the "Lab" of Satis, will showcase breakthrough innovations (virtual reality, augmented reality, artificial intelligence, eSport).
SATIS offers an overview of the audiovisual production and broadcasting ecosystem with a focus on current issues: IP, UHD, HDR, Social Media, omniscreen …

The SATIS – SCREEN4ALL 2017 in figures
– 6000 m2 of exhibition, 150 exhibitors and partners
– 8207 visitors
– The 360 ​​Film Festival, showcase of VR / 360 content
– 50 conferences and keynotes divided into 9 themes: Virtual Reality / Mixed / Augmented / Artificial Intelligence – Creation – Filming & Production – Postproduction – Broadcast – Audio – Professions & Jobs – Future – Strategy & Business
SATIS • NOVEMBER 6 AND 7, 2018 • DOCKS OF PARIS, LA PLAINE SAINT-DENIS
Find the 2017 conferences in VOD on the website (Media Center section) and register today, to receive all the information on the news of the show …
Free accreditation!

Follow the SATIS and Screen4ALL on social networks …
Facebook : Satisexpo / Screen4All
Twitter : @satisexpo / @Screen4allforum
LinkedIn : Satis Expo and Screen4all groups